Kremlin Denies Sanctions Are Impacting Russian Citizens
As the United States and its Western allies moved to cut off Russia's access to its foreign reserve, limit imports of key technologies, and enforce restrictive sanctions, the Kremlin launched some drastic measures to protect the economy. The Russian government raised interest rates to as high as 20%, instituting capital controls and forcing Russian businesses to convert their profits into rubles.
As a result, the value of the ruble has recovered after an initial plunge, and last week the central bank reversed part of its interest rate increase. Russian President Vladimir Putin felt emboldened deliberately evoked World War II imagery by proclaiming that the country had withstood the West's "blitz" of sanctions. But Russia is facing a historic default on its bonds, which will likely freeze the country out of the debt markets for years, even if the sanctions take months to have their full effect.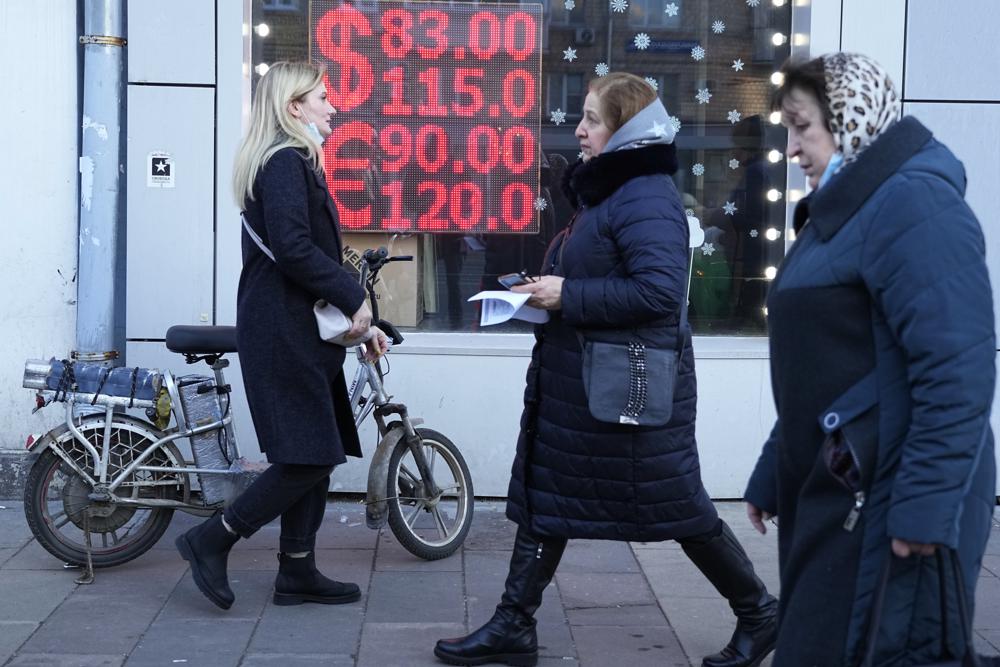 But the major effort by the Kremlin to conceal the impact of the sanctions from the Russian population has proved difficult for Putin, as some Russian companies have been forced to shut down. Several reports say a tank manufacturer had to stop production due to a lack of parts. U.S. officials point to the closing of Lada auto plants — a brand made by the Russian company Avtovaz and majority-owned by French automaker Renault — as a sign of sanctions having an effect. If Russia can't get appropriate amounts of capital, parts, or supplies over time, that will cause even more factories and businesses to shut down, leading to higher unemployment.
Simply outrageous. The free world has to do more to punish Putin's horrific actions. We have some ideas in this "Action Plan on Strengthening Sanctions against the Russian Federation." Read it leaders of the free world and act! https://t.co/47bQUIl009 https://t.co/LAFMfbjgGz

— Michael McFaul (@McFaul) April 23, 2022
The U.S. and its allies have argued that they have tried to tailor sanctions to affect Russia's ability to wage war and financially hit those in the highest echelons of government while leaving "everyday Russians" largely unaffected. But those "everyday Russians" have noticed the obvious spike in prices. Jugs of drinking water are now nearly 35% more expensive than before. In supermarkets and stores in their area, the price for 1 kilogram (2.2 pounds) of sugar has risen 77%; some vegetables cost 30% to 50% more.
The Biden administration announces a new round of sanctions against Russia over its invasion of Ukraine.

The sanctions from the Treasury Department include restrictions on a commercial Russian bank and a network of entities as well as visa restrictions on 635 Russian nationals. pic.twitter.com/4m2i9dW5EI

— The Recount (@therecount) April 20, 2022