Justin Trudeau Announces Handgun Ban As Part of New Restrictive Canadian Firearms Bill
Less than a week after an unspeakably horrific school shooting left 19 children and 2 teachers dead, Canada is doing something America won't: taking real and impactful action on gun control.
Canada already has stricter gun laws than the U.S., and it does not guarantee a constitutional right to bear arms. Now the Canadian federal government is moving to freeze the sale of handguns nationwide as part of sweeping new legislation it is calling the most significant effort to change gun laws in a generation. The freeze could be implemented as early as this fall and would prevent the purchase, sale, transfer, or importation of handguns anywhere in Canada.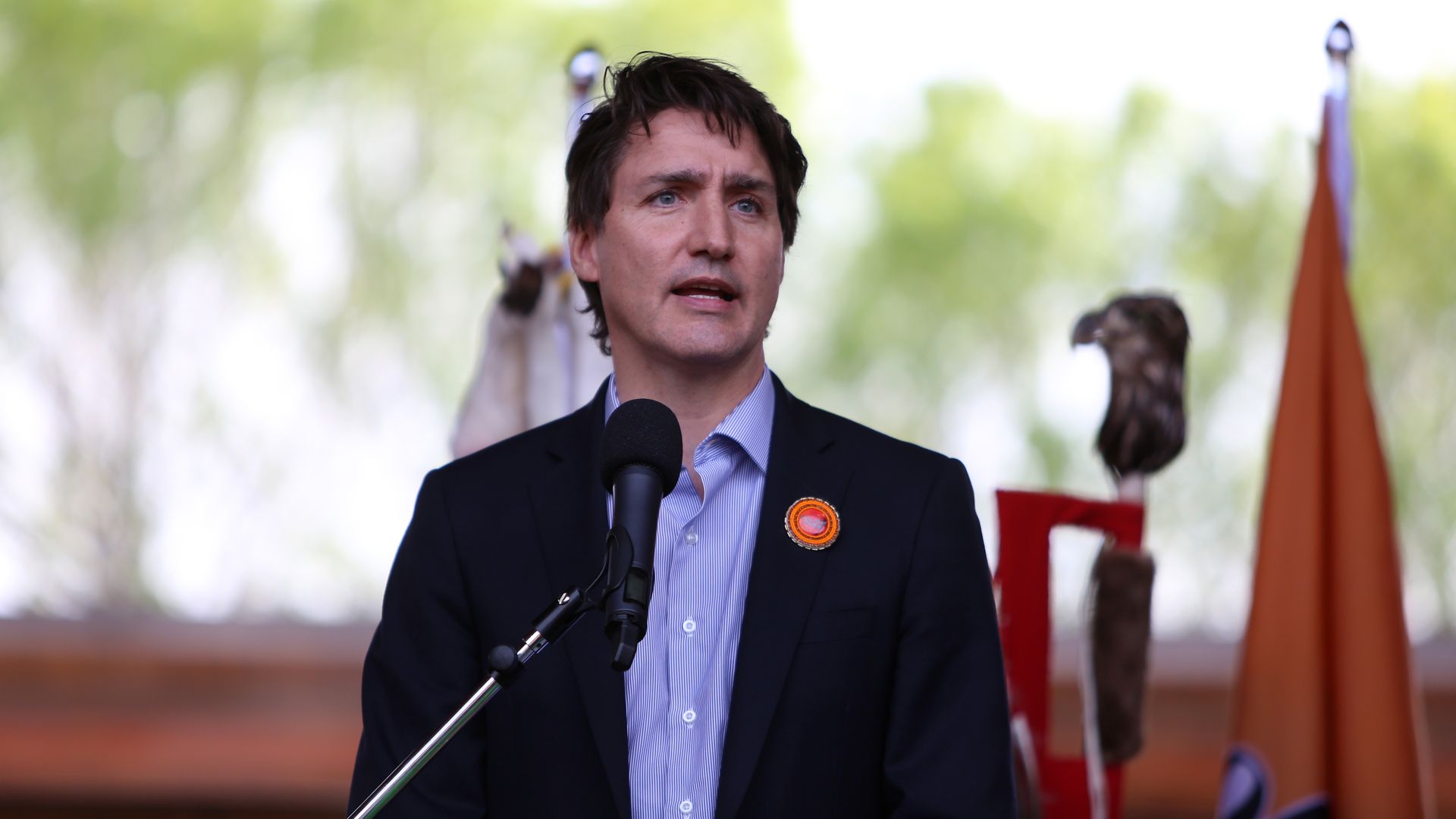 The government said the move aims to cut off the escalating rate of new handgun registrations in Canada and curb gun violence throughout the country. "In other words, we're capping the market for handguns," Prime Minister Justin Trudeau said on Monday.
Live now: We're taking some of the strongest action in Canadian history to keep guns out of our communities and protect people from gun violence. Tune in now for more on the legislation we introduced today: https://t.co/8uknRGq27j

— Justin Trudeau (@JustinTrudeau) May 30, 2022
The bill's provisions include revoking firearms licenses from those involved in domestic violence or criminal harassment, increasing criminal penalties to address gun smuggling, and a new "red flag" law that would give courts the power to require people considered a danger to surrender their guns.
"It will no longer be possible to buy, sell, transfer or import handguns anywhere in Canada. In other words, we're capping the market for handguns," Prime Minister Justin Trudeau says at a news conference in Ottawa as he outlines government's new gun control bill.#cdnpoli pic.twitter.com/cuexvvZ3mV

— CPAC (@CPAC_TV) May 30, 2022
Trudeau had introduced rules banning the AR-15 and other semi-automatic rifles in 2020 after a mass shooting spree in Nova Scotia. In March of 2022, Canada said it would add another year to an "amnesty" period while officials set up mandatory buyback programs, as reported by the CBC.
One Canadian killed by gun violence is one too many. That's why we've banned 1,500 types of military-style assault firearms. And that's why, today, we've introduced legislation to further strengthen gun control in Canada. Thread ⤵️

— Justin Trudeau (@JustinTrudeau) May 30, 2022
"Other than using firearms for sport shooting and hunting, there is no reason anyone in Canada should need guns in their everyday lives," Trudeau said in his announcement.