Jury Selection Begins for the First January 6th Trial
Jury selection began Monday in the case of a Texas man charged with bringing a handgun to the U.S. Capitol during the January 6th insurrection. It's the first trial since the attack, which will act as a test of how the Justice Department's strategy in these cases will play to a jury, as well as the court of public opinion.
But Guy Reffitt won't have any members of the public, media, or even his wife in the courtroom to witness much of the proceedings, Judge Dabney Friedrich decided. Only a few are being allowed to witness the jury selection and the evidence presentation in person at the historic trial that's expected to last more than a week. Federal courtrooms never allow recordings of their proceedings to be broadcast widely, and also Judge Friedrich cited space concerns due to strict coronavirus protocols at the federal courthouse in Washington, DC, which are designed to ensure that jurors and witnesses at trials are spread out from one another.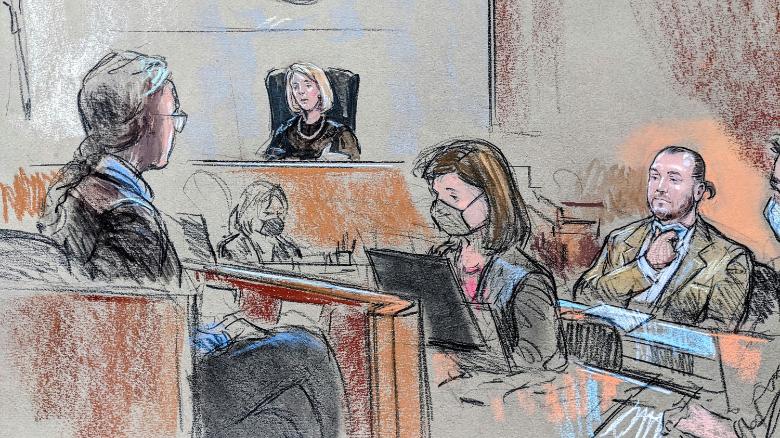 Reffitt is accused of traveling to Washington with a rifle and a handgun and bringing the latter with him to the Capitol. He's not accused of going inside the building, though; US Capitol Police officers are prepared to tell the jury that Reffitt attempted to make his way up a set of exterior steps as the riot unfolded and that it took a barrage of chemical spray, pepper balls, and other projectiles to turn him back. Once he returned home to Wylie, a suburb of Dallas, prosecutors allege, he warned his teenage children not to tell anyone about his trip to DC; his son reported him to the FBI.
14 months later.. here it is:

First US Capitol riot trial begins at 9am. Guy Reffitt of Texas is accused of charging at police w/ a gun holstered on his waist

It's our first look at how prosecutors will play their cards before a jury. Reffitt's kids are on feds' witness list pic.twitter.com/RE6SKVpHgx

— Scott MacFarlane (@MacFarlaneNews) February 28, 2022
Reffitt faces some of the same charges as many of the 750-plus defendants charged with storming the Capitol, including some who may be weighing plea deals or preparing for their own trials. Jurors would hear the same sort of testimonies, such as the defendant's plans in the days leading up to the Capitol attack, the extent of the violence they committed, and their reasons for attending in the first place, which was intending to prevent Congress from certifying the results of the 2020 presidential election.
Morning #TeamJustice. Today is day 1 of the first trial of an insurrectionist – a defendant named Guy Reffitt. I'm heading to my old stomping grounds – the DC courts – & will post real-time updates of what I'm seeing unfold in the courtroom. #JusticeMatters pic.twitter.com/KrfF6t21pU

— Glenn Kirschner (@glennkirschner2) February 28, 2022
Witness testimony isn't expected to begin until Tuesday or Wednesday. As of lunchtime Monday, the judge has questioned 10 potential jurors individually, largely about what they know of the January 6th insurrection and their feelings about it. Many of the potential jurors so far have said they have connections to the legal industry or the federal government and have strong feelings about the violence in the city on January 6th. None have said they knew much about Reffitt's case already or recognized him, when looking at him from across the courtroom, according to CNN.