Jan 6th Committee Moves Wednesday's Scheduled Hearing With Ex-DOJ Officials to Next Week
A number of scheduling factors, including production timeline and availability of members and witnesses, has led the January 6th House Select Committee to move Wednesday morning's scheduled hearing to next week.
Wednesday's hearing was set to feature dramatic testimony from former Justice Department officials who were pressured by Donald Trump to pursue his false election fraud theories. Committee member Rep. Adam Kinzinger (R-IL) said on Twitter that the hearing had been moved to next week as a way to "space out" the testimony surrounding the insurrection, when crowds of Trump supporters stormed the Capitol and interrupted the certification of President Joe Biden's victory.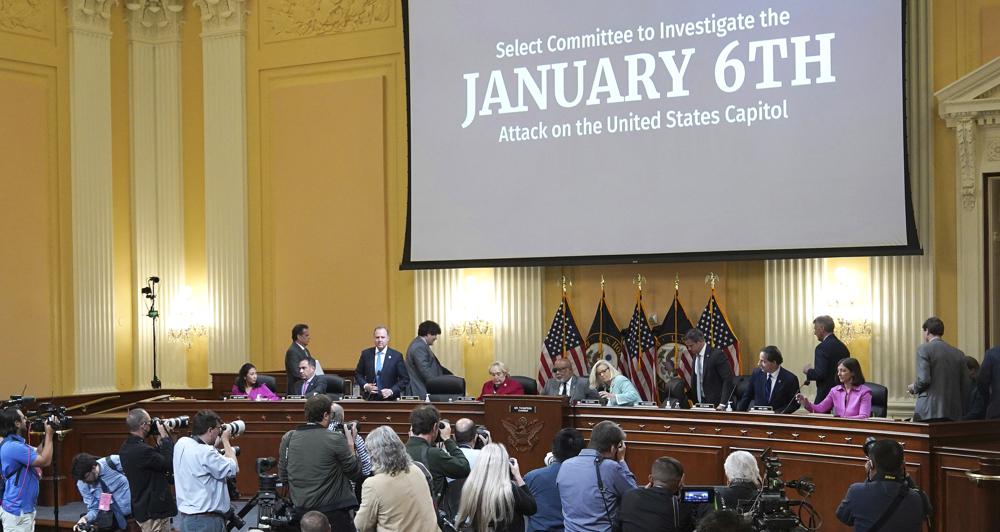 The same lineup of witnesses is expected to appear at the rescheduled hearing, including Jeffrey Rosen, who was the acting attorney general at the time of the Capitol insurrection, as well as two other former top officials at the Justice Department, Richard Donoghue and Steven Engel. All are expected to testify about how Trump sought to bend the department to his political will during the final days of his administration by urging officials to declare the election as corrupt and to aid in his efforts to challenge the results of the race won by Joe Biden.
Just to be clear: tomorrow's hearing has been moved to next week. This change was made to space out the #January6thHearings; nothing else. I look forward to leading this hearing and presenting our findings to the American people.

— Adam Kinzinger (@RepKinzinger) June 14, 2022
Jeffrey Rosen took over the department following the December 2020 departure of Bill Barr, who angered Trump by saying the department had not found fraud that could have affected the results of the election. Trump quickly soured on Rosen, too, after the then-acting attorney general rejected pressure from both him and the White House to challenge the election results.
Stunning testimony from Jan. 6th hearing reveals Donald Trump's inner circle urged the former president not to declare election night victory. @rachelvscott reports. https://t.co/31VE8vrVTo pic.twitter.com/uFIFjj7YFM

— Good Morning America (@GMA) June 14, 2022
The House Select Committee will still hold its televised hearing scheduled for Thursday at 1 pm EST/10 am PST.