Jamie Raskin Says Latest Jan 6th Committee Revelations Will 'Blow the Roof Off of the House'
As Rep. Marjorie Taylor Greene is being grilled live in Georgia for her role in the January 6th insurrection and its potential impact on her name remaining on the ballot there, Rep. Kevin McCarthy is being heard on the same subject as well–but on tapes leaked to the press, with more tapes still to be heard by the public.
Rep. Jamie Raskin (D-MD) says that evidence now obtained by the House Select Committee investigating the events of the January 6th attack on the Capitol will "blow the roof off of the House." Previewing the upcoming televised hearings, Rep. Raskin said the anticipated testimony will be "dramatic" and include "explosive revelations" which the panel has been piecing together behind the scenes for months. "The hearings will tell a story that will really blow the roof off the House," Raskin said Thursday at an event hosted by Georgetown University's Center on Faith and Justice in Washington.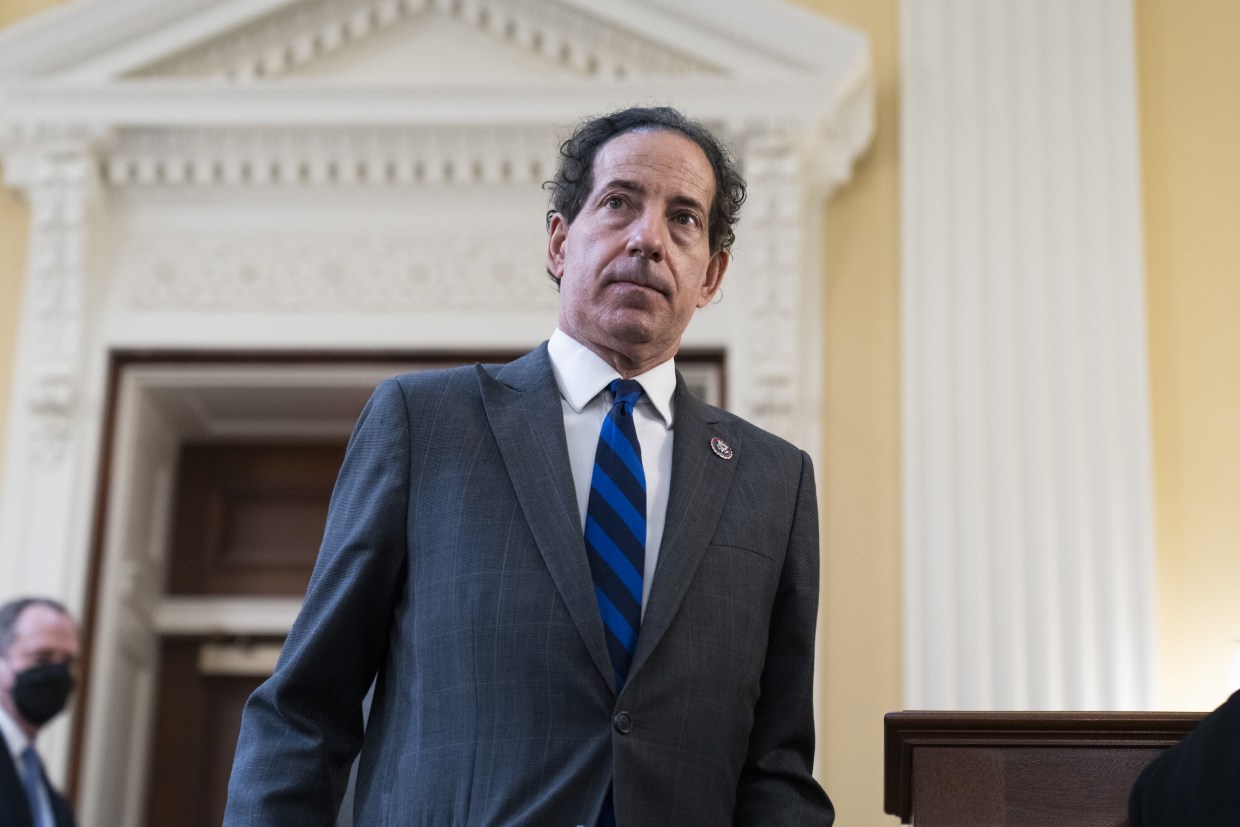 Members of the committee plan to hold those hearings in June and aim to have a report out about their investigation by the end of the summer or early fall, said Rep. Raskin, who sits on the panel. "No president has ever come close to doing what happened here in terms of trying to organize an inside coup to overthrow an election and bypass the constitutional order," he said. "And then also use a violent insurrection made up of domestic violent extremist groups, white nationalist and racist, fascist groups in order to support the coup."
Watching Jamie Raskin dismantle Marjorie Taylor Greene will never get old. pic.twitter.com/yqHK65atHe

— Jack Cocchiarella (@JDCocchiarella) April 6, 2022
Raskin said the committee will present "evidence" that proves there was coordination among Donald Trump and his inner circle and his supporters who attacked the Capitol on January 6th in an attempt to overturn the 2020 presidential election. "The hearings will tell a story that will really blow the roof off the House," said Rep. Raskin.
Big revelation on the Kevin McCarthy audio: Talk of Pence pardon suggests McCarthy may have thought Trump committed crimes.

"It just seems clear that McCarthy understood that Donald Trump had committed grave crimes against the Union," @RepRaskin tells me:https://t.co/vxMsKy2raY

— Greg Sargent (@ThePlumLineGS) April 22, 2022
"This was not a coup directed at Trump," Rep. Raskin said. "It was a coup directed by Trump against the vice president and against the Congress."
Speaking at Georgetown right now, Rep. Jamie Raskin, who is on the House com investigating Jan 6, encourages people to watch upcoming hearings.

Says revelations will "blow the roof off the House."

Names "white Christian nationalists" among a litany of groups involved in Jan 6. pic.twitter.com/X7zVz8eYx9

— Jack Jenkins (@jackmjenkins) April 21, 2022