Ivanka Trump Is Negotiating to Meet With Jan 6th House Select Committee For Voluntary Interview
Ivanka Trump is said to be in active conversations with the January 6th House Select Committee about meeting for a voluntary interview, ABC News confirmed on Wednesday. If Trump's eldest daughter agrees to the meeting, it would mark the first time a member of the Trump family has engaged in voluntary negotiations outside of a subpoena with the panel. Trump himself has said the Committee is being used to "persecute their political opponents" and that their requests are "not based in law or reality."
As part of the small group of family and close aides with Trump inside the West Wing as the Capitol was under attack following his speech to supporters on the morning of January 6th, 2021, Ivanka was said to have tried to convince her father to call off the mob more than once. An interview with the House Select Committee could reveal key moments during the time that elapsed between the end of the rally and the announcement Trump finally made hours into the attack on Congress.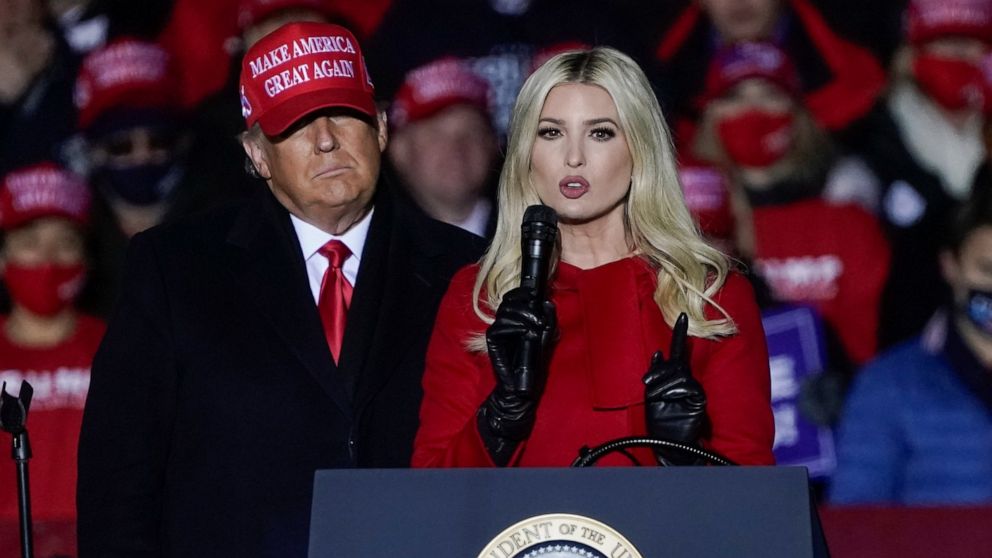 "Ivanka Trump is in discussions with the committee to voluntarily appear for an interview," a spokeswoman for Trump confirmed in a statement to ABC News.
Ivanka Trump is NOT going to cooperate with Jan 6 committee.

She will have an informal BS thing that is not under oath.

No Trump kid has EVER testified under oath on TV.

Stop the BS.

— Don Winslow (@donwinslow) February 23, 2022
Ivanka's possible cooperation comes as the panel is also now in active negotiations with Trump's former lawyer, Rudy Giuliani, about also appearing for a voluntary interview with the Committee. Giuliani was subpoenaed by the Committee last month and was supposed to sit for an interview in early February. However, that interview was postponed.
BREAKING: Judge orders former President Trump, Ivanka Trump and Donald Trump Jr. to answer questions under oath about the Trump Org.'s business practices. pic.twitter.com/tHe5UPcUCp

— MSNBC (@MSNBC) February 17, 2022
The House Committee has subpoenaed several people close to Trump in recent weeks, including Giuliani and fellow Trump lawyers Jenna Ellis and Sidney Powell, adviser Peter Navarro, GOP operatives Arthur Schwartz and Andrew Surabian, and White House speechwriter Ross Worthington.
.@jamie_raskin on Rudy Giuliani meeting with the Jan. 6 committee:

"We expect him to cooperate. Every systematic defense against cooperation has been shot down by the courts." pic.twitter.com/1aDroaEZTk

— All In with Chris Hayes (@allinwithchris) February 16, 2022