'I'm Not Getting in That Car': Pence's Secret Service Detail Coordinated With Trump's on Jan 6th to Kidnap Then-VP
Rep. Jamie Raskin (D-MD), who sits on the January 6th House Select Committee says that former Vice President Mike Pence uttered the "six most chilling words" during the riot which indicated he had knowledge of Donald Trump's attempted coup ahead of time.
Speaking about the threats to Pence on January 6th and the chants by rioters to hang him, Rep. Raskin said the former VP's Secret Service agents — including one who was carrying the nuclear football — ran down to an undisclosed place in the Capitol. Those agents, who Rep. Raskin said he suspects were reporting to Trump's Secret Service agents, were trying to whisk Pence away from the Capitol.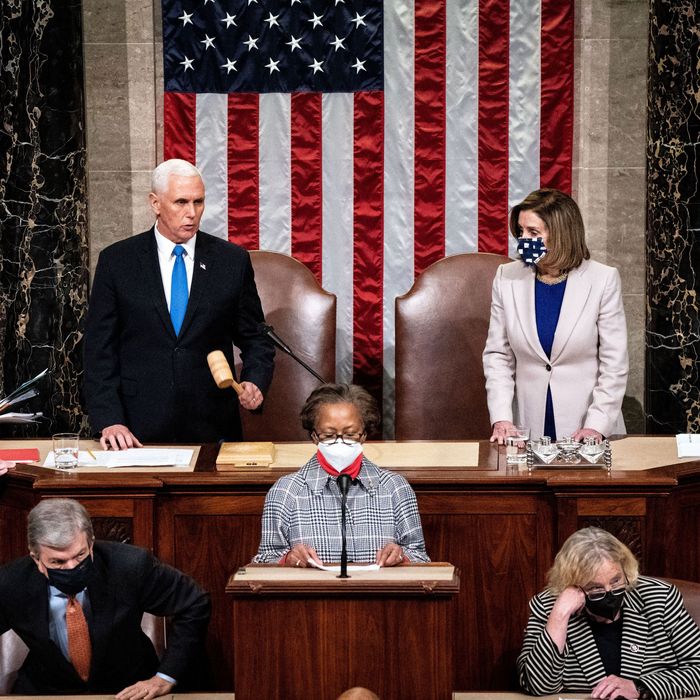 The plan was coordinated "most tightly by Trump and his inner circle," Rep. Raskin said, adding that the House Select Committee faced "the most difficulty in this aspect" of its investigation. The panel has interviewed more than 800 witnesses, but he said, "The closer you get to Trump, the more they refuse to testify."
Pence then "uttered what I think are the six most chilling words of this entire thing I've seen so far: 'I'm not getting in that car'"….He knew exactly what this inside coup they had planned for was going to do."- Raskin https://t.co/CRJqPoOPRx

— Terah Paolini (@terah_paolini) April 23, 2022
Pence clearly knew what Trump might have had in store for him if he didn't overturn the results of the 2020 Presidential election as Trump had demanded. "It's anybody's guess what could have happened — martial law, civil war. You know, the beginning of authoritarianism," Rep. Raskin said, speculating on what might have unfolded if the plan was successful. "I want people to pay attention to what's going on here, because that's as close to fascism as I ever want my country to come to again."
Raskin "suspects" Pence's Secret Service agents were being directed by Trump's Secret Service. Raskin better be able to PROVE these assertions or be held accountable for such a horrific statement.
pic.twitter.com/gNqD2C68na

— Critical Thinker (@MaryForbes14) April 23, 2022
"This was not a coup directed at the president," Raskin said. "It was a coup directed by the president against the vice president and against the Congress."
This is an incredible thing for a Vice President to say about a vehicle driven by his Secret Service agents during an assault on the Capitol while he's overseeing the vote count for a presidential election. Mike Pence owes Americans an answer, in public. https://t.co/k5tIjcM0Kn

— Joyce Alene (@JoyceWhiteVance) April 23, 2022
As his detail tried to rush him out of the Capitol, Pence then "uttered what I think are the six most chilling words of this entire thing I've seen so far: 'I'm not getting in that car,'" Rep. Raskin said. "He knew exactly what this inside coup they had planned for was going to do."