House Overwhelmingly Votes on More Russian Trade Restrictions–With Eight Notable 'No's
The House voted overwhelmingly Thursday to suspend normal trade relations with Russia and Belarus, preparing for President Joe Biden to enact higher tariffs on more products and further weaken the Russian economy in response to its military assault on Ukraine. Tariffs make imports less competitive by increasing their costs to U.S. companies. Revoking Russia's trade status also sends a strong signal to China that the United States would not tolerate hostile actions against Taiwan.
The U.S. has already taken steps to shut off the importation of Russian oil, liquefied natural gas, seafood, alcohol, and diamonds. The vote on Thursday sets the stage for making it more expensive to import certain steel, aluminum, and plywood items, among other goods. The House vote was 424-8. The Senate is expected to take up the measure soon for final passage.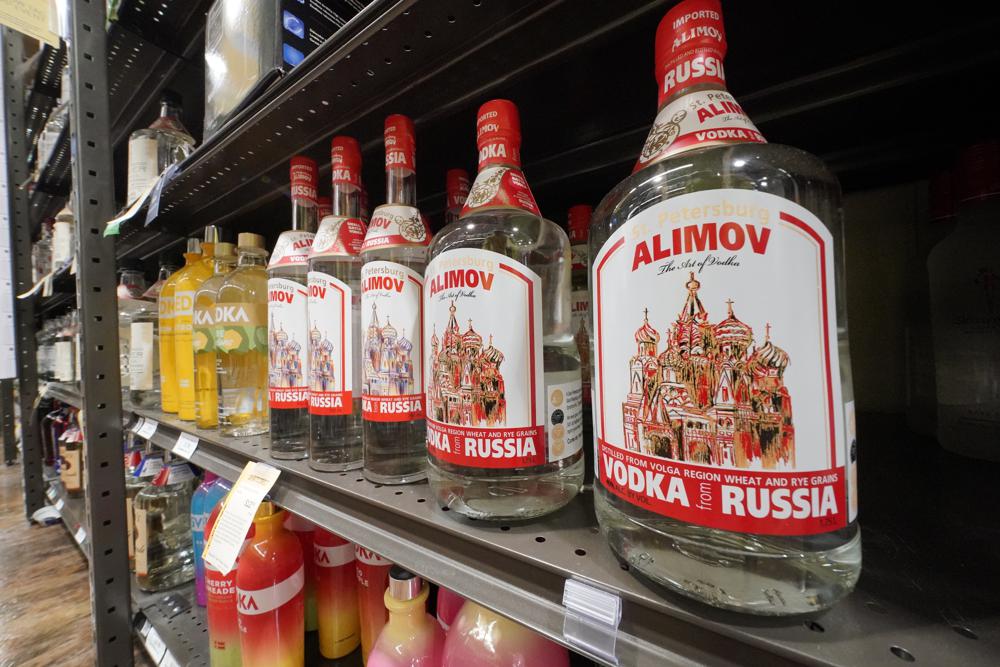 The broad trade action, which would revoke "most favored nation" status for Russia, is being taken in coordination with the European Union and Group of Seven countries. The House vote came one day after Ukrainian President Volodymyr Zelenskyy pleaded with Congress and U.S. allies to "do more to deter Russia".
424-8, House easily passes bill to revoke Russia's normal trade status, sending bill to Senate. The lone NO votes:
Boebert
Massie
Gaetz
Biggs
Greene
Bishop
Roy
Grothman

— Manu Raju (@mkraju) March 17, 2022
World Trade Organization rules generally require each member to provide its lowest tariff rates to all WTO members. Russia joined the WTO in 2012 and Congress overwhelmingly approved legislation that year providing the president with the authority to extend normal trade relations status with Russia. But countries can enact exceptions to protect security interests. The earlier sanctions on imports of Russian oil, gas, and coal already cut off about 60% of U.S. imports from the country, but certain sectors of the economy could feel an effect, a fact Republicans tried to blame on President Biden.
Oil prices are decreasing. Gas prices should too. pic.twitter.com/JwIMdOiAJ8

— Joe Biden (@JoeBiden) March 17, 2022
The eight Republicans who voted against the trade suspension were the so-called "Freedom Caucus" of more right-wing members who have also voted against aid to Ukraine, voting rights, and other bills that were otherwise seen as bipartisan. They are:
Rep. Marjorie Taylor Greene of Georgia
Rep. Matt Gaetz of Florida
Rep. Lauren Boebert of Colorado
Rep. Thomas Massie of Kentucky
Rep. Andy Biggs of Arizona
Rep. Dan Bishop of North Carolina
Rep. Glenn Grothman of Wisconsin
Rep. Chip Roy of Texas
The following Republican @HouseGOP voted no to revoke Russia's normal trade status. Now we see the real Russian Assets #PutinsPuppets #PutinsGOP@RepBoebert @RepMTG @RepMattGaetz @RepAndyBiggsAZ @jdanbishop @RepThomasMassie @chiproytx @RepGrothman pic.twitter.com/pXDsETu6yS

— Betsy & Minnie🐾🐶 🇺🇸🇺🇦 🌻✍ 💉💙 🌊🚫DM💙#OVFL (@MinnieResists) March 17, 2022
While Congress has been relatively unified in calling for Russia to be punished and for the US to support Ukraine, some on the right flank of the party have adopted a different tactic. Rep. Madison Cawthorn of North Carolina faced criticism from members of the GOP after he called Zelenskyy a "thug" at an event with constituents.
.@PressSec "When it comes to oil and gas prices, many accept that gas prices rise quickly but fall slowly; the so-called rockets and feathers phenomenon. But President Biden rejects that. Americans deserve relief and fast as oil prices fall."
pic.twitter.com/fAH7T2eM0w

— Poli Alert (@polialertcom) March 17, 2022
Rep. Victoria Spartz (R-IN) who was born in Ukraine, said the bill "sends a message to Putin and his allies" that "the West is serious" about holding them accountable. "They cannot just go kill a bunch of people, destroy cities, kill women and children and then go back and have business as usual," Spartz said.