Gunman Killed In Texas Synagogue Hostage Crisis Was British National
The gunman who was ultimately shot and killed by SWAT teams after taking four people hostage at a Texas synagogue has been named by the FBI as 44-year-old British national Malik Faisal Akram.
Akram began a standoff with police after disrupting a religious service at the Congregation Beth Israel in Colleyville, in the Dallas-Fort Worth metropolitan area, and taking hostages including the rabbi. One hostage was released unharmed after six hours. The police department said it first sent in SWAT teams at the synagogue in response to emergency calls beginning at about 10.40 am. The FBI made contact with the man who said he wanted to speak to a woman being held in a federal prison.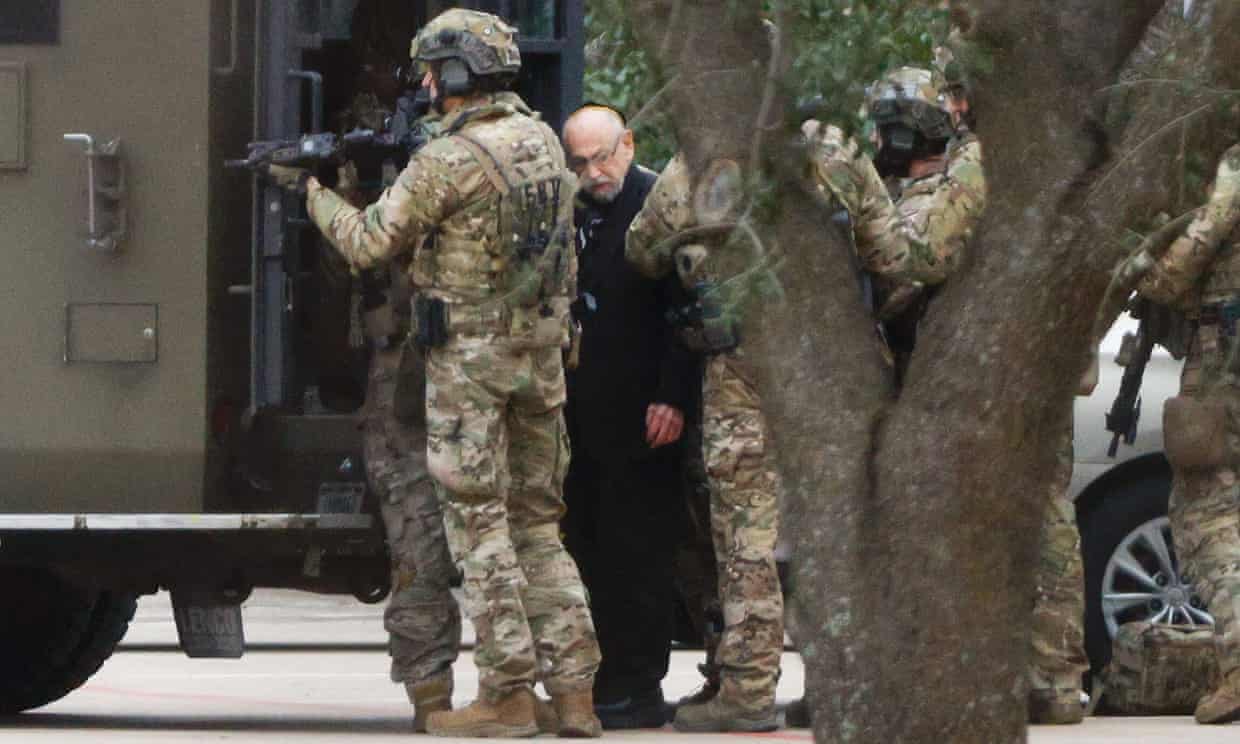 A live stream of the Shabbat service, available on Facebook during the standoff until it was cut off at 2 pm local time, captured audio of a man talking in an English accent. In the live stream, the hostage-taker was heard demanding the release of Aafia Siddiqui, a Pakistani neuroscientist suspected of having ties to al-Qaida, who was convicted of trying to kill US military officers while in custody in Afghanistan, a law enforcement official said. Siddiqui is in federal prison in Texas serving an 86-year sentence.
Thank you to the good People in the FBI and their elite rescue team who made sure the hostages who were praying in Synagogue in Texas were rescued alive.

— ✌🏼rosanna arquette (@RoArquette) January 16, 2022
More than 10 hours into the siege, members of the FBI's hostage rescue team stormed the synagogue to free the three remaining hostages. They were said to be "alive and well" after the siege had been brought to an end. Video from Dallas TV station WFAA shows people running out a door of the synagogue, and then a man holding a gun opening the same door just seconds later, before he turns around and closes the door. Moments later, several rounds of gunfire can be heard, followed by the sound of an explosion.
BREAKING: A suspect who was shot dead by officers after taking four people hostage at a Texas synagogue has been named by the FBI as 44-year-old British citizen Malik Faisal Akram.

Read more: https://t.co/kSHt0OHiTK

📺 Sky 501, Virgin 602, Freeview 233 and YouTube pic.twitter.com/MJuRvuLr0P

— Sky News (@SkyNews) January 16, 2022
On Sunday the British foreign secretary, Liz Truss, condemned the incident in a statement posted on Twitter. "My thoughts are with the Jewish community and all those affected by the appalling act in Texas. We condemn this act of terrorism and antisemitism," Truss said. She added: "We stand with US in defending the rights and freedoms of our citizens against those who spread hate."
My thoughts are with the Jewish community and all those affected by the appalling act in Texas. We condemn this act of terrorism and anti-semitism.

We stand with US in defending the rights and freedoms of our citizens against those who spread hate. 🇬🇧 🇺🇸 👇 https://t.co/36Eb8lRQTV

— Liz Truss (@trussliz) January 16, 2022