GOP Candidate Dr. Oz Facing New Scrutiny Over Medical Claims
For every celebrity who parlays their fame into a successful political career (Ronald Reagan, Arnold Schwarzenegger, Al Franken), there is a disproportionate amount of famous people who think they can do the same thing but learn quickly that they can't (Kanye, Caitlyn) or at least really shouldn't have (hello, Former Guy). And while politics has always drawn its share of fringe and joke candidates, there's a point where the presence of a fully unqualified candidate is neither funny nor helpful for their constituents.
In this time of insta-fame via Tik Tok and endless celeb worship, it's no wonder many reality TV stars think running for office is just another way to get subscribers and clicks, or to just keep their names trending. How else to explain the candidacy of Dr. Mehmet Oz, who rose to fame thanks to Oprah and has been making weird COVID claims and shilling for a pretty shady diet product as of late. Dr. Oz is running for the Pennsylvania seat vacated by Sen. Pat Toomey (even though Dr. Oz lives in New Jersey), and it appears this isn't one of the GOP's new Favorite Things.
In a new piece for The New York Times, writer Trip Gabriel (whose name I've always loved, btw) profiles how the TV doctor jumped on the chloroquine and hydroxychloroquine bandwagon and pushed them as ways to treat Covid-19 during more than 25 appearances on Fox News between March and April 2020. He then reversed his take after "a Veterans Affairs study showed that Covid-19 patients treated with hydroxychloroquine were more likely to die than untreated patients," and backed off those talking points.
This is amazing detail on how the Dr. Oz medical misinformation sausage gets made. h/t @tripgabriel https://t.co/cZFfFQ7bno pic.twitter.com/xkvqDMHIqc

— Don Moynihan (@donmoyn) December 26, 2021
Gabriel goes on to describe how "over the years, Dr. Oz, 61, has faced a bipartisan scolding before a Senate committee over claims he made about weight-loss pills, as well as the opposition of some of his physician peers, including a group of 10 doctors who sought his firing from Columbia University's medical faculty in 2015, arguing that he had 'repeatedly shown disdain for science and for evidence-based medicine,'" Gabriel writes. "Dr. Oz questioned his critics' motives and Columbia took no action, saying it did not regulate faculty members' participation in public discourse."
.@tripgabriel recounts 6/17/2014 hearing:
"Dr Oz admitted to senators that his claims often 'don't have the scientific muster to present as fact'" https://t.co/Evrq91JA5M
Here's the clip via exchange w/ @clairecmc – also "as a practitioner I can't prove that prayer helps people" pic.twitter.com/Il1AsXtkRu

— Howard Mortman (@HowardMortman) December 26, 2021
The TL;DR version of Gabriel's article is: REALITY TV STARS SHOULDN'T RUN FOR OFFICE, but you might draw a different conclusion. The GOP isn't excited about this particular candidate and word is they're concerned the baggage from his shady claims might come back to haunt them. I wonder what's got them so worried about that ever happen, I can't imagine.
See Also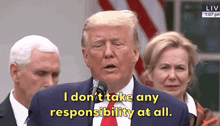 Read Trip Gabriel's full profile here.
In ebullient language, he has often made sweeping claims based on thin evidence, which in multiple cases, like that of hydroxychloroquine, unraveled when studies he relied on were shown to be flawed. https://t.co/mH1jf4ibPC

— Trip Gabriel (@tripgabriel) December 26, 2021