Global Death Toll Nears 6 Million As World Enters Third Year of COVID Pandemic
The official global death toll from COVID-19 is on the verge of eclipsing 6 million — underscoring that the pandemic, now entering its third year, is far from over. Death rates worldwide are still highest among people unvaccinated against the virus as the somber milestone approaches, and the tally is just the latest tragic reminder of the unrelenting nature of the pandemic even as people are shedding masks, travel is resuming, and businesses are reopening around the world.
The death toll, compiled by Johns Hopkins University, stood at 5,997,994 as of Sunday afternoon. But experts believe the world undoubtedly hit its 6 millionth death some time ago. Poor record-keeping and testing in many parts of the world has led to an undercount in coronavirus deaths, in addition to excess deaths related to the pandemic but not from actual COVID-19 infections, like people who died from preventable causes but could not receive treatment because hospitals were full.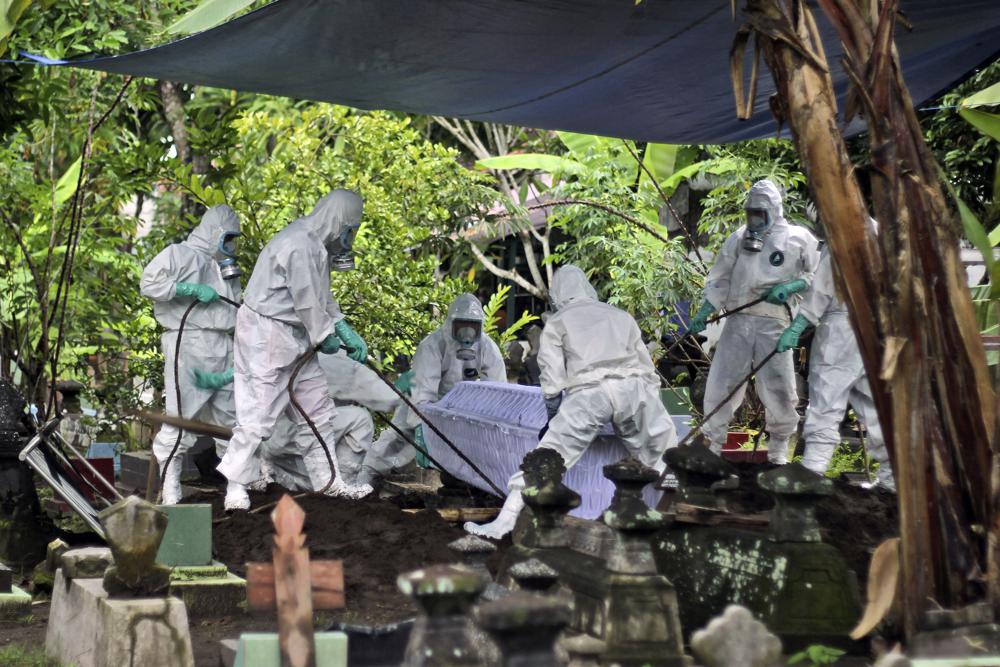 It took the world seven months to record its first million deaths from the virus after the pandemic began in early 2020. Four months later, another million people had died, and one million have died every three months ever since, with the death toll hitting 5 million at the end of October. Now it has reached 6 million, which is more than the populations of Berlin and Brussels combined, or the entire state of Maryland.
A group of truckers protesting Covid-19 mandates started to encircle Washington, D.C., on Sunday, but the convoy stayed in Maryland after organizers said they did not intend to drive into the nation's capital. https://t.co/UKOUoECItG pic.twitter.com/LHPN5A7yZD

— The New York Times (@nytimes) March 6, 2022
Death rates remain high in Poland, Hungary, Romania, and other Eastern European countries, the region has seen more than one million refugees arrive from war-torn Ukraine, a country with poor vaccination coverage and high rates of cases and deaths. Remote Pacific islands, whose isolation had protected them for more than two years, are just now grappling with their first outbreaks and deaths, fueled by the highly contagious Omicron variant. Hong Kong, which is seeing deaths soar, is testing its entire population of 7.5 million three times this month as it clings to mainland China's "zero-COVID" strategy. Mexico has reported 300,000 deaths, but with little testing, a government analysis of death certificates puts the real number closer to 500,000. Still, four weeks of falling infection rates have left health officials optimistic.
WHAT HE SAID…
I'll give it to you straight, as I promised that I always would: We're going to see COVID cases continue to rise. But you have the power to protect yourself by getting vaccinated and getting boosted. #Omicronpic.twitter.com/ZXjT1tJ0Q5 04

— Tomthunkit™ (@TomthunkitsMind) March 6, 2022
And in the United States, deaths are approaching one million. The U.S. has the biggest official death toll in the world, but the numbers have been trending downward over the last month.
The Biden admin is calling on Congress to provide additional funding to fight the COVID-19 pandemic, before stockpiles of vital drugs, testing, and more run out pic.twitter.com/Kdzoh7oY8K

— NowThis (@nowthisnews) March 6, 2022
Read the full report from The Associated Press.