Giuliani Quotes"My Cousin Vinny" As A Defense Strategy at Unhinged Press Conference
[video src="https://twitter.com/ezwrites/status/1329483022656282632"]
Rudy Guiliani is deteriorating in real time in front of the American people. Donald Trump's "personal lawyer" is currently demanding $20,000 a day for his legal services and has been staging a series of increasingly bizarre press conferences to undermine the results of the 2020 Election. Most people might stay hidden from the media after appearing at the worst press gathering in political history at Four Seasons Total Landscaping, but Giuliani isn't most people. After all, this is a man who brought a convicted sex offender to a press event, claims he needs to lie down to tuck in his shirt and appeared in court after decades in retirement to essentially commit perjury by alleging unproven voter fraud in Pennsylvania.
One might argue that at least Giuliani was somewhat still based in reality when the above actions occurred, but now "Rudy Colludy" has taken his legal argument both out of the real world and back in time.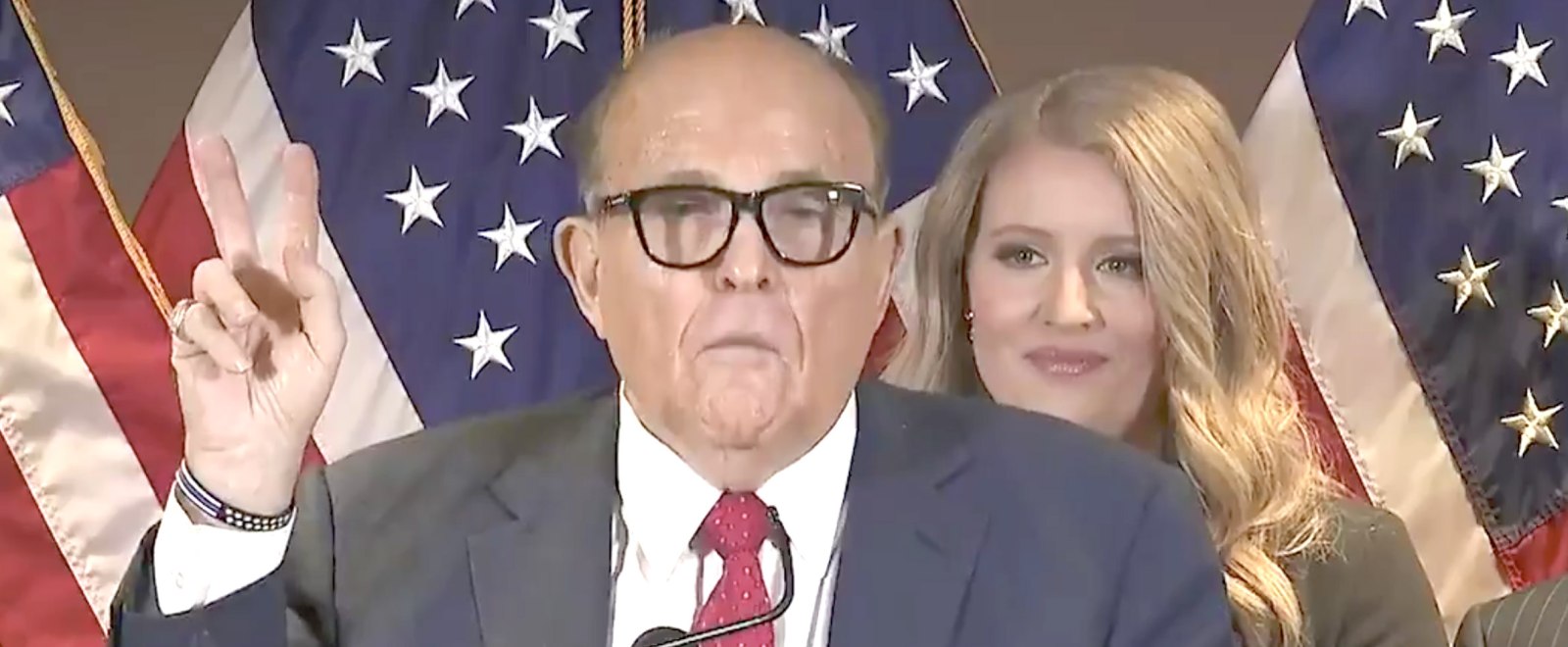 "Did you all watch My Cousin Vinny? You know the movie? It's one of my favorite of all movies, because he comes from Brooklyn," Giuliani said, while he was supposed to be defending Trump's unproven claims of voter fraud. "When the nice lady who said she saw…"
Then Giuliani launched into an actual impression of Pesci that just has to be seen to be believed.
Rudy Giuliani references a courtroom scene from the timely 1992 film "My Cousin Vinny." pic.twitter.com/tBis5HDf6k

— The Recount (@therecount) November 19, 2020
In the movie, the woman is revealed to have been "too far away" and not wearing her thick glasses when she witnessed what she believed to be Ralph Macchio's car driving off. Giuliani says the poll watchers in Pennsylvania were also too far away to be sure all the 'legal' votes were counted. Twitter was less than impressed with his impression of Pesci and took Guiliani to task for being both a hack and a bad actor.
Rudy Giuliani just tried to use a scene from my cousin Vinny as evidence. If we are going to use movies as evidence, I recommend we start with the new Borat.

— Steve Hofstetter (@SteveHofstetter) November 19, 2020
Joe Biden has been declared the winner of the 2020 Election.