Federal Judge Blocks Kentucky State Law Outlawing Abortions
A federal judge on Thursday temporarily blocked a state law that effectively eliminated abortions in Kentucky after the state's two remaining clinics said they couldn't meet its requirements.
The decision by U.S. District Judge Rebecca Grady Jennings was a victory for abortion rights advocates and a setback for the Republican-led legislature, which passed the law in March and then overrode Democratic Gov. Andy Beshear's veto of the measure last week. Both of the clinics indicated Thursday that they would immediately resume abortion services.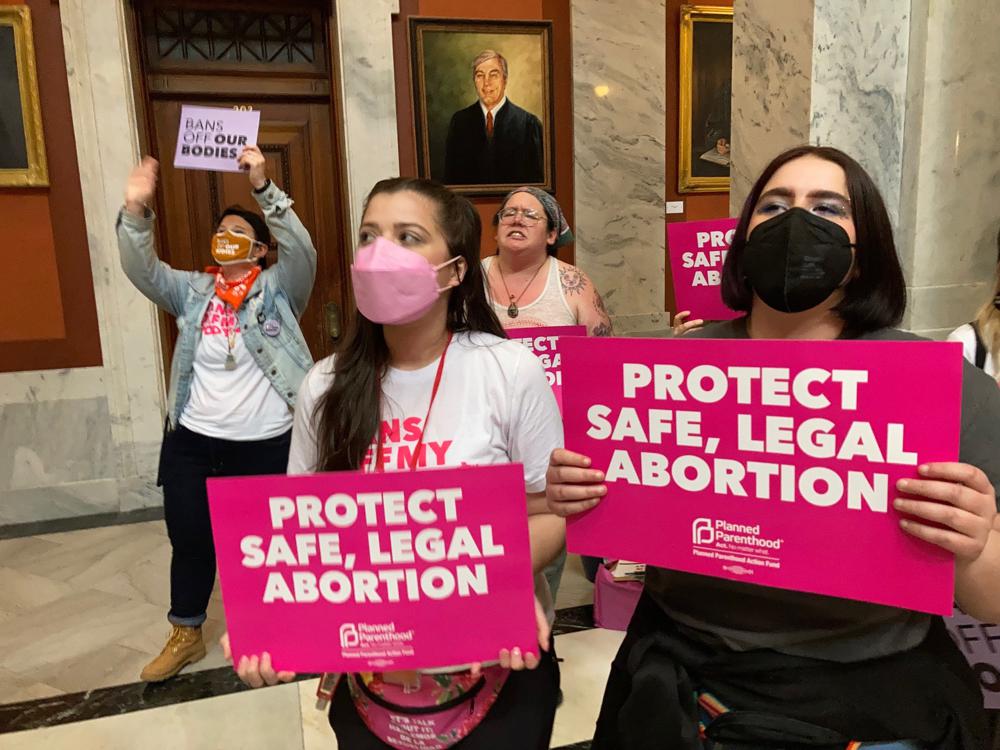 The new law bans abortions after 15 weeks of pregnancy and requires women to be examined by a doctor before receiving abortion pills. It also contains new restrictions and reporting requirements that the Kentucky clinics said they couldn't immediately comply with. Noncompliance can result in stiff fines, felony penalties, and revocation of physician and facility licenses.
A Louisville federal judge has issued a temporary restraining order on Kentucky's new abortion law, which bans abortions after just 15 weeks of pregnancy. pic.twitter.com/Rfy47D3aeR

— The Recount (@therecount) April 21, 2022
Abortions had been suspended at the two Louisville clinics since the law took effect last week. During that time, women in Kentucky were forced to either travel out of state to end their pregnancies or wait for the judge's decision. Many of the women affected were young and poor, advocates said.
Abortion has just been completely banned in Kentucky. Effective immediately.

Women have officially been told their lives don't matter in the Commonwealth of Kentucky. This is abhorrent, unconstitutional, and absolutely shameful. pic.twitter.com/4pNOVooLGF

— Charles Booker (@Booker4KY) April 13, 2022
Abortion rights activists said they were relieved by the decision but noted more rounds are ahead in the legal fight. Rebecca Gibron, the CEO of Planned Parenthood in Kentucky, said its clinic is immediately resuming abortion services and they're  "prepared to fight" for their patients' right to basic health in court. Planned Parenthood will "continue doing everything in our power to ensure abortion access is permanently secured in Kentucky," Gibron said.
Abortion is our right.

Along with Planned Parenthood, we're fighting to immediately block this law and ensure that people in Kentucky can continue to get the abortion care they need.

— ACLU (@ACLU) April 13, 2022
Judge Jennings, a Trump appointee, overlooked the larger issue of the new law's constitutionality and focused instead on the clinics' claims that they're unable to immediately comply with the measure because the state hasn't yet set up clear guidelines. The judge said her order does not prevent the state from creating new regulations.