FDA Says Baby Formula Factory Could Reopen As Soon As Next Week
The head of the Food and Drug Administration (FDA) told lawmakers Thursday that a baby formula factory that had been shut down could be up and running as soon as next week, although he sidestepped questions about whether his agency should have intervened earlier to address problems at the plant that have triggered the national shortage.
FDA Commissioner Dr. Robert Califf faced a bipartisan panel where Republican House lawmakers grilled him over the baby formula issue that has angered American parents and become a major political liability for President Joe Biden, although the problems stem from Abbott Nutrition's Michigan formula plant, the largest in the U.S., which has been closed since February due to contamination problems.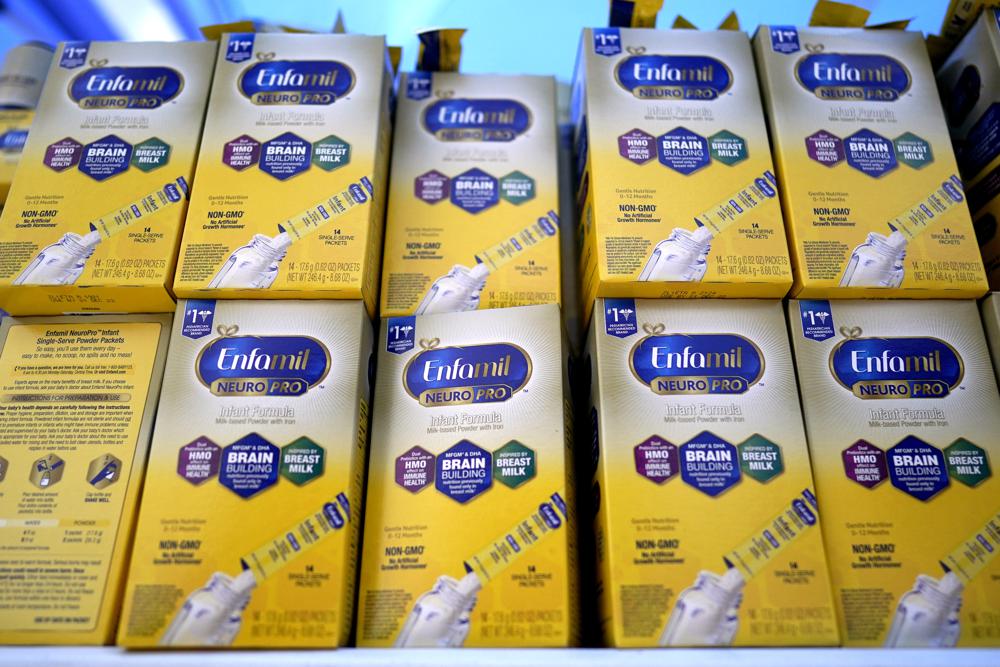 Abbott shut its Michigan plant in February after FDA inspectors began investigating four bacterial infections in infants who had consumed formula from the plant. All four were hospitalized and two died. The first case was reported to the FDA in September, but agency staff didn't begin inspecting the facility until late January.
You're lying. The $28 million doesn't go towards "demand," it is emergency funding for FDA inspection staff, resources for market data collection, and helping the agency stop fraudulent baby formula from entering the US marketplace.

192 Republicans voted against it.

— No Lie with Brian Tyler Cohen (@NoLieWithBTC) May 19, 2022
Consolidation in the U.S. formula market makes it highly vulnerable to disruption. Only four companies produce an estimated 90% of U.S. formula, including Abbott, Gerber, Perrigo, and Reckitt. Those companies also dominate federal contracts that provide about half of all U.S. formula through the supplemental WIC program for low-income mothers, infants, and children.
#NJ07 should know that @RepMalinowski was among the 1st to call for the DPA to relieve the baby formula shortage. He voted in favor of helping the FDA get more overseas formula & crackdown on counterfeits.
New Jersey knows Rs are no help in a crisis.#DemVoice1 #DemCast #wtpBLUE pic.twitter.com/dSHtjprldM

— Scorched Earth Dem (@progavalanche) May 20, 2022
After complaining about the shortage and blaming it fully on President Biden, twelve Republican lawmakers bucked their party on Wednesday in votes on two separate bills aiming to address the nationwide baby formula shortage causing rising concern for parents across the country.
Boebert says she voted against funding for baby formula because the money goes to the FDA to acquire it, but says she is willing to try and find alternative solutions. pic.twitter.com/q6NZuNJf3L

— Ron Filipkowski 🇺🇦 (@RonFilipkowski) May 20, 2022
The FDA announced a preliminary agreement with Abbott earlier this week to restart production, pending safety upgrades and certifications.