E. Jean Carroll Gains Ground In Rape Case Against Trump
A New York judge said in a decision released Friday that Donald Trump's legal moves are in "bad faith" as he attempts to delay defamation claims against him from reaching trial.
E. Jean Carroll's single claim of defamation against Trump "could have been tried and decided — one way or the other — long ago," U.S. District Judge Lewis A. Kaplan said. Carroll, a writer who accuses Trump of raping her in a New York department store dressing room in the mid-1990s, brought the defamation case against Trump after he dismissed her claims while publicly questioning her credibility and claims.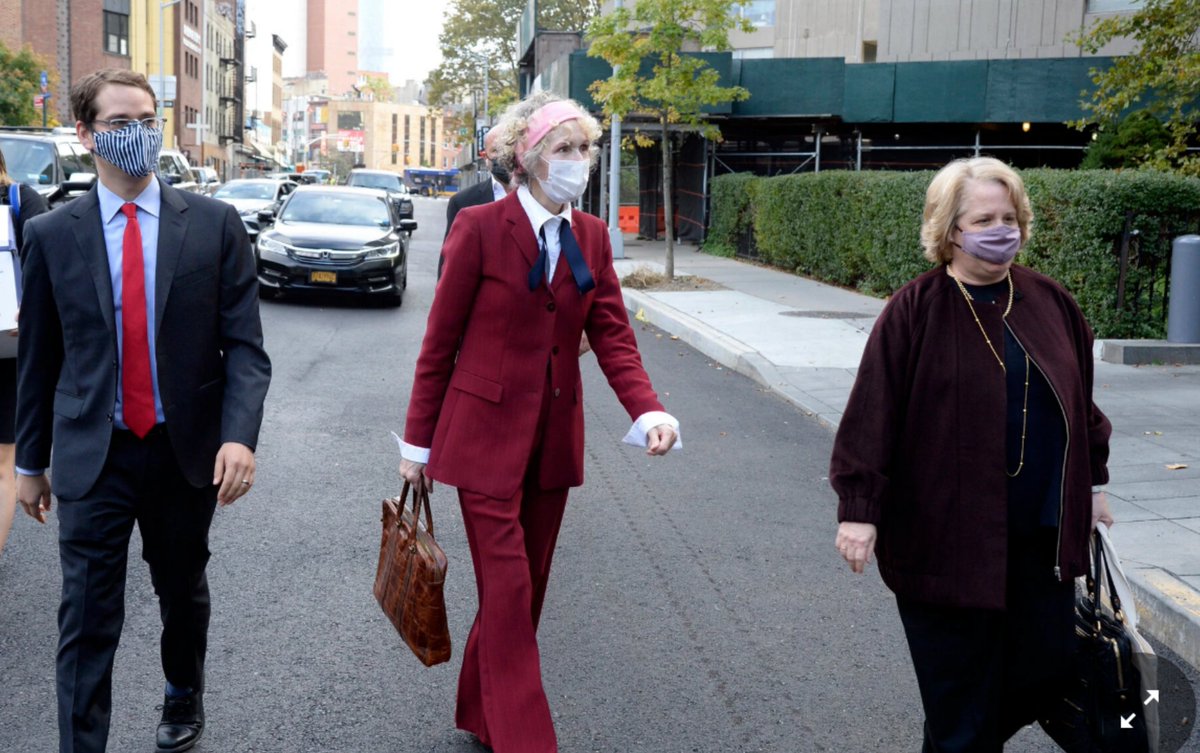 In a written ruling dated Thursday but publicly filed Friday, Judge Kaplan cited delays caused by Trump's legal tactics as he rejected the former president's attempt to countersue Carroll under a law sometimes used to challenge defamation lawsuits that unfairly make claims. A countersuit could have been filed 14 months ago, Judge Kaplan wrote. "The record convinces this Court that the defendant's litigation tactics, whatever their intent, have delayed the case to an extent that readily could have been far less," the judge wrote.
HALLELUJAH!!!!

The women of America just won a major decision in Federal Court!

In a SCORCHING DENIAL, the Court explains all the reasons why Trump my NOT sue me for speaking up!

Thank you @kaplanrobbie and @JoshuaMatz8 https://t.co/Yz9224XJUE pic.twitter.com/YnpLrnPpZe

— E. Jean Carroll (@ejeancarroll) March 11, 2022
Trump "attempted to evade" delivery of a copy of the lawsuit to his Manhattan residence or at the White House after it was originally filed in New York state court in November 2019. It was later moved to federal court, after which Trump used "frivolous" legal challenges to delay the progress of the lawsuit, the judge wrote, including claiming that the state court lacked jurisdiction over him and that the lawsuit could not proceed until an appeal in another woman's lawsuit alleging sexual misconduct by Trump was resolved.
Today, @KaplanHecker's team representing @ejeancarroll secured an important win in her defamation case against former President Trump. A federal judge has rejected Trump's attempt to amend his complaint and bring counterclaims against Carroll.

Read more: https://t.co/7A4y17vo92

— Kaplan Hecker & Fink LLP (@KaplanHecker) March 11, 2022
In August 2020, Trump reportedly instructed then-U.S. Attorney General William Barr to cause the United States to intervene and substitute itself as the defendant, the judge said. That challenge, continued by President Joe Biden's Justice Department, still awaits an appeals ruling. The lawsuit can't go to trial until the Appeals Court clarifies whether the defendant is Trump or the U.S. government. "Taken together, these actions demonstrate that defendant's litigation tactics have had a dilatory effect and, indeed, strongly suggest that he is acting out of a strong desire to delay any opportunity plaintiff may have to present her case against him," the judge said.
A resounding loss for Trump in his effort to invoke NY's anti-SLAPP law in E. Jean Carroll's defamation case — judge finds the law wouldn't apply to Carroll's claims and conflicts with federal court rules, and that Trump tried this all too late regardless: https://t.co/X7kTOhivGW pic.twitter.com/8d7XILoQqQ

— Zoe Tillman (@ZoeTillman) March 11, 2022