DOJ Will Review Uvalde Police's Lack of Action While Shooter Was Inside Robb Elementary
The Justice Department said on Sunday that it will review the law enforcement response to the Robb Elementary School massacre, an unusual move for the federal agency which was prompted by questions about the shifting–and, at times, contradictory–information from police that have enraged a community still reeling from the shock of the mass shooting that took the lives of nineteen children and two teachers.
DOJ spokesman Anthony Coley said the review would be conducted in "a fair, impartial, and independent manner" and the findings would be made public. The announcement came as President Joe Biden was visiting Uvalde, where he and First Lady Jill Biden paid their respects at a memorial to the 21 victims.
The collective frustration and anger grew deeper on Friday after authorities revealed that despite repeated 911 calls from students and teachers, the school district's police chief had told more than a dozen officers to wait in a school hallway. Officials said he believed the suspect was barricaded inside adjoining classrooms and that there was no longer an active attack. The revelation caused more grief and raised new questions about whether more lives were lost because officers did not act faster to stop the gunman, who was ultimately killed by Border Patrol tactical officers. A
 tone-deaf press release
from the Uvalde Police Chief, which included remarks about being grateful that "the officers did not sustain any life-threatening injuries", created even more outrage along with the indisputable fact that police waited far too long to do anything at all.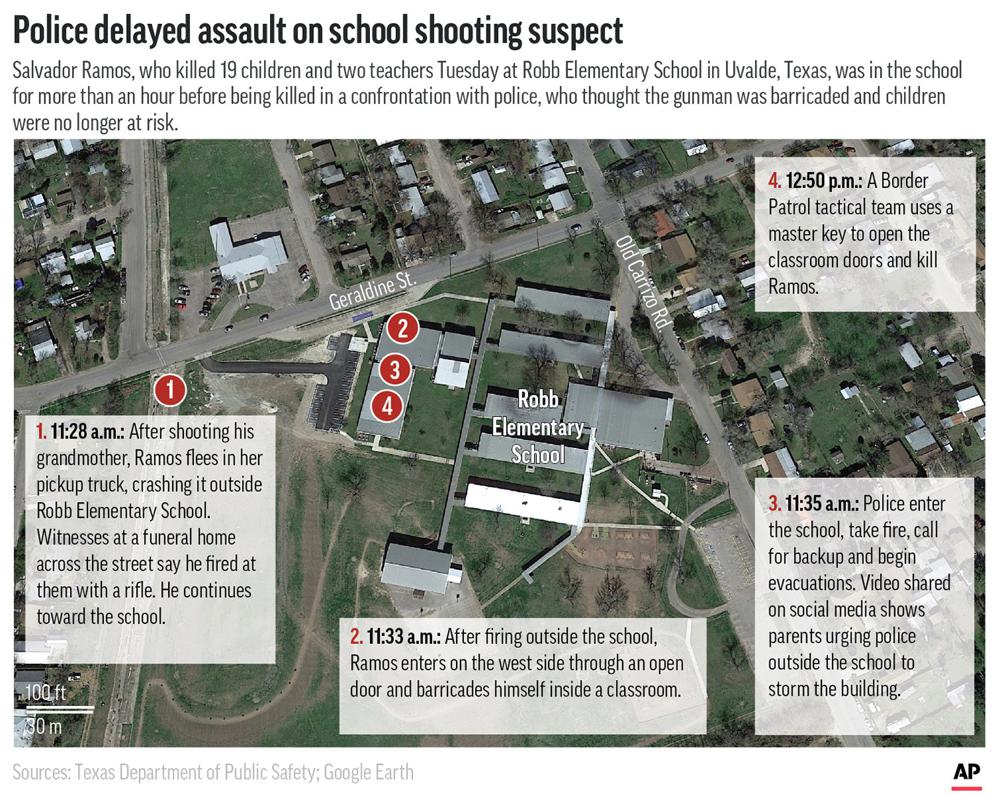 The mayor of Uvalde had requested the review, which is meant to "provide an independent account of law enforcement actions and response that day, and to identify lessons learned and best practices to help first responders prepare for and respond to active shooter events," Coley said in a statement. The department's Office of Community Oriented Policing Services will be handling the review, but no details were available regarding how it would be conducted, whether law enforcement officials could be compelled to cooperate in the review, and when it might be completed.
At the request of Uvalde Mayor Don McLaughlin, the U.S. Department of Justice will conduct a Critical Incident Review of the law enforcement response to the mass shooting in Uvalde, Texas, on May 24. Read more about it here. https://t.co/ELK53ML6Yk

— Anthony Coley (@AnthonyColeyDOJ) May 29, 2022