DHS Pauses Controversial 'Disinformation Board' Amid Confusion and Free Speech Questions
The Department of Homeland Security (DHS) paused a new and controversial board meant to counter online disinformation and accepted the resignation of its leader, ending weeks of concerns regarding infractions against free speech rights and Republican-fueled conspiracy theories about the board itself.
Federal and state agencies treat disinformation as a national security threat. In a statement announcing the launch of the Disinformation Governance Board, DHS said the new initiative would coordinate efforts around threats of dangerous Russian disinformation campaigns aimed at the U.S. and false claims that encourage migrants to travel to the U.S.-Mexico border.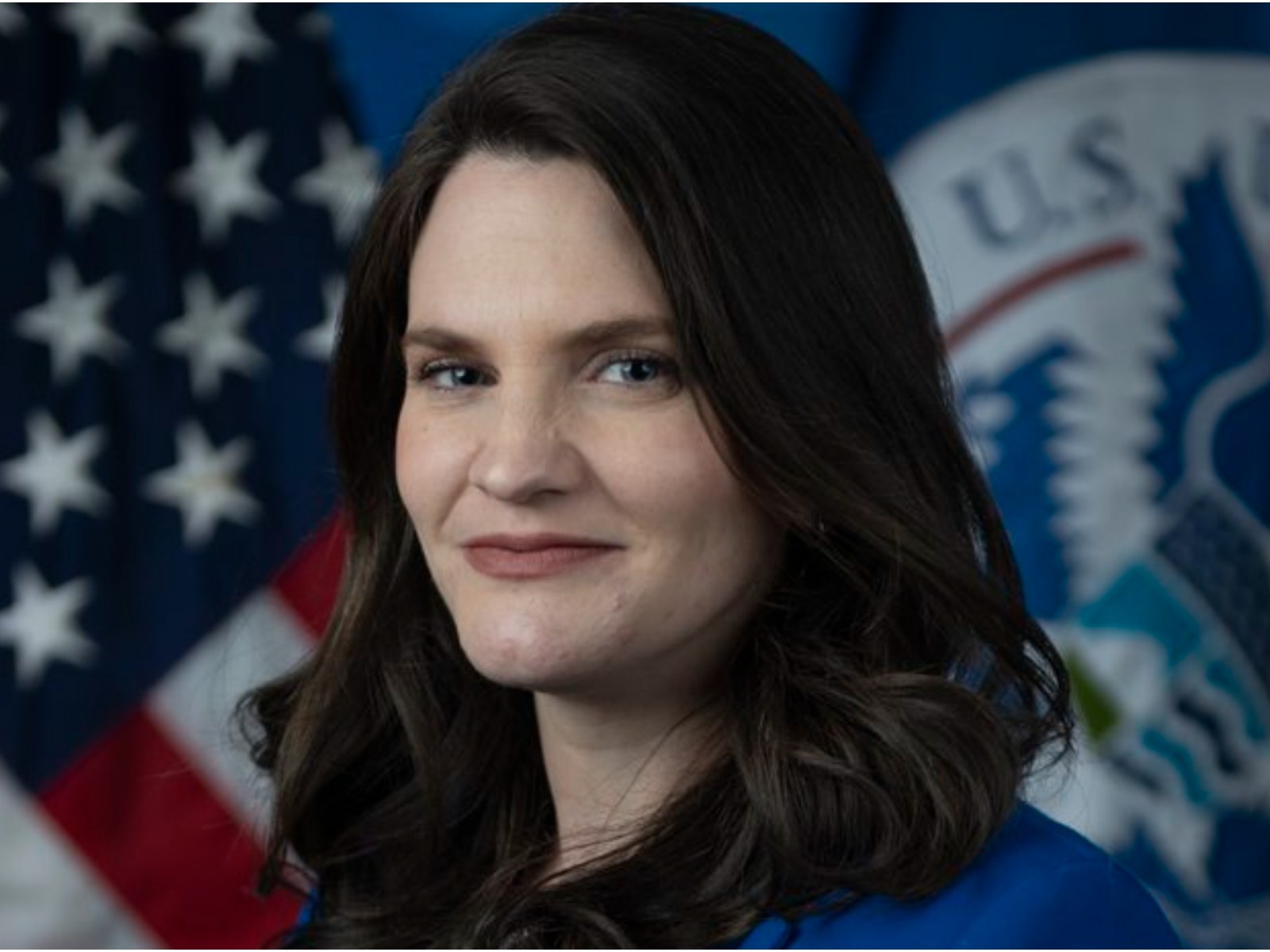 The board was created to counter the disinformation used as a weapon by Russia and other American adversaries. But DHS Secretary Alejandro Mayorkas acknowledged the board's controversy had become a distraction to the department's other work, which includes safeguarding U.S. elections, two officials familiar with his decision said.
Fox News' Peter Doocy: "Does the president know that DHS is putting together this Disinformation Governance Board?"

WH Press Sec. Jen Psaki: "I'm not sure if this has been in your reporting yet, but this is a continuation of work that was done under the prior administration." pic.twitter.com/kFbKcW9lYU

— The Recount (@therecount) May 2, 2022
The phrase "Ministry of Truth" — a reference to George Orwell's "1984" — trended on Twitter in discussions about the board. Conservative pundits and social media users pushed conspiracy theories and falsehoods around its purpose, with some falsely claiming the board was quickly developed by DHS in response to billionaire Elon Musk's quest to buy Twitter. Others put out false claims that Disinformation Governance Board director Nina Jankowicz planned to edit the tweets of everyday Twitter users.
DHS chief Alejandro Mayorkas defends choice of "renowned expert" Nina Jankowicz to lead Disinformation Governance Board, calls her "eminently qualified."

CNN's Dana Bash: "And neutral?"

Mayorkas: "Absolutely so." pic.twitter.com/wVQ2kc1H50

— Justin Baragona (@justinbaragona) May 1, 2022
White House Press Secretary Karine Jean-Pierre noted the board had never met and neither the department nor Jankowicz had any power to censor or remove content labeled as disinformation. Just hours after resigning on Wednesday, Jankowicz told the Associated Press that the "wave of attacks and violent threats" she's had to deal with since the board's launch won't stop her from speaking out about disinformation campaigns being shared on social media by millions of Americans every day.
"This has been mostly a Fox World story," @BrianStelter ridicules "a lot of right wing uproar" over DHS "Disinformation Governance Board." It "sounds like common sense, but when I Google this all I see is like 'Joe Biden's Ministry of Truth'…" pic.twitter.com/znNTqeZapK

— Brent Baker 🇺🇦 (@BrentHBaker) May 1, 2022