Despite Veto, Utah Bans Transgender Athletes In Girls' Sports
Not long ago, efforts to regulate transgender kids' participation in sports failed to gain traction in statehouses, but in the past two years groups like the American Principles Project began a well-coordinated effort to promote the legislation throughout the country. Since last year, bans have been introduced in at least 25 states, according to the National Conference of State Legislatures. This week, lawmakers in Arizona and Oklahoma passed bans.
Utah joined them on Friday when state GOP lawmakers pushed through a ban on transgender youth athletes playing on girls' teams, overriding a veto and angering civil rights activists amid a nationwide culture war.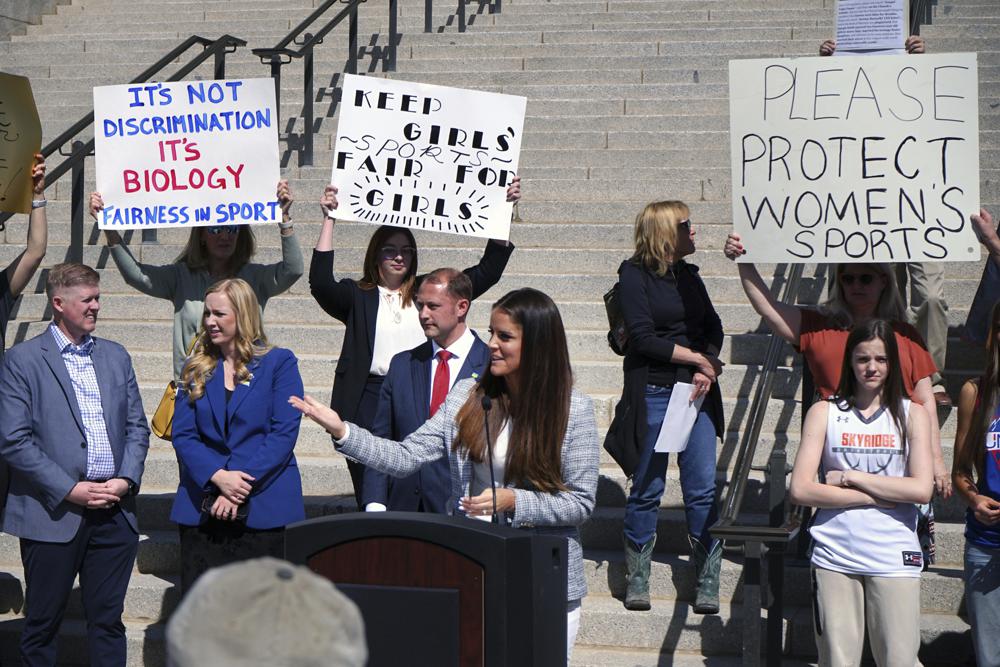 A veto letter from Gov. Spencer Cox drew national attention with a poignant argument that such laws target vulnerable transgender kids already at high suicide risk. Cox was the second GOP governor this week to overrule lawmakers on a sports-participation ban, but the proposal won support from a vocal conservative base that has particular sway in Utah's state primary season. Even with those contests looming, however, some Republicans stood with Cox to reject the ban.
Utah's Republican Governor Spencer Cox, as he vetoes a ban on trans athletes passed by the state legislature, notes 75,000 high school athletes and only four are transgender. "Rarely has so much fear and anger been directed at so few." pic.twitter.com/nB5vkl2NNl

— Gillian Branstetter (@GBBranstetter) March 22, 2022
Before the veto, the ban received support from a majority of Utah lawmakers but fell short of the two-thirds needed to override it. Its sponsors on Friday flipped 10 Republicans in the House and five in the Senate who had previously voted against the proposal.
To Utah's transgender kids: I'm sorry this is happening to you and some of our leaders seem intent on going out of their way to persecute and punish you just for being who you are. They do not speak for all of us. You are perfect as you are. You are loved. I stand with you. 🏳️‍⚧️

— Mayor Erin Mendenhall (@slcmayor) March 25, 2022
Business leaders also sounded the alarm that the ban could have a multimillion-dollar economic impact on Utah, including the possible loss of the NBA All-Star Game next year. The Utah Jazz called the ban "discriminatory legislation" and opposed it.
The Utah Jazz have released a statement opposing the state legislature's override of Gov. Cox's veto of the anti-transgender sports HB11, calling it "discriminatory legislation." pic.twitter.com/EtMxJ2WxnD

— Eric Walden (@tribjazz) March 25, 2022