Convicted Murderer and Real Estate Heir Robert Durst Dies In Prison
The Jinx has finally played itself out.
Robert Durst, the wealthy New York real estate heir who had lived as a fugitive and evaded suspicion for decades before he was convicted last year of killing his best friend, died of natural causes Monday in a hospital outside the California prison where he was serving a life sentence. He was 78.  According to the Department of Corrections and Rehabilitation, Durst had been held in the secure lockup wing of a hospital in Stockton due to a litany of ailments prior to his death.
Durst had long been suspected of killing his wife, Kathie, who went missing in New York in 1982 and was declared legally dead decades later. Durst was convicted in September 2021 of shooting Susan Berman at point-blank range at her Los Angeles home in 2000. He was sentenced October 14th to life in prison without parole after Los Angeles prosecutors proved he silenced Berman before she could tell police she helped him cover up Kathie's killing.
Robert Durst, the multimillionaire real estate heir who was serving a life sentence for murder in California and was the prime suspect in two other murders over the past four decades, died in prison at age 78, his lawyer's office said https://t.co/h0XZHzX5Ur pic.twitter.com/ahXyrDOn5k

— Reuters (@Reuters) January 10, 2022
Durst became infamous after he discussed the cases and made several damning statements including a stunning and self-incriminating confession during an unguarded moment in the six-part HBO documentary series "The Jinx: The Life and Deaths of Robert Durst." The finale's most shocking moment came with him mumbling to himself in a bathroom while still wearing a hot mic saying: "You're caught! What the hell did I do? Killed them all, of course."
The Jinx was wild….

— Raven Tiara Brown (@WHEC_RBrown) January 10, 2022
The quotes were later revealed to have been manipulated for dramatic effect but the documentary series, which was done with Durst's full cooperation and on-camera participation against the advice from his lawyer and friends, uncovered new evidence including an envelope that connected Durst to the scene of Berman's killing as well as incriminating statements he made.
Remember when Robert Durst went to use the bathroom and confessed to murder? pic.twitter.com/fuLLwvoFxZ

— ⭐️ with a Y ⭐️ (@wyntermitchell) January 10, 2022
The night before the final episode aired, Durst was arrested in Berman's killing while hiding out under an alias in a New Orleans hotel, where he was caught with a gun, more than $40,000 cash, and a head-to-shoulders latex mask.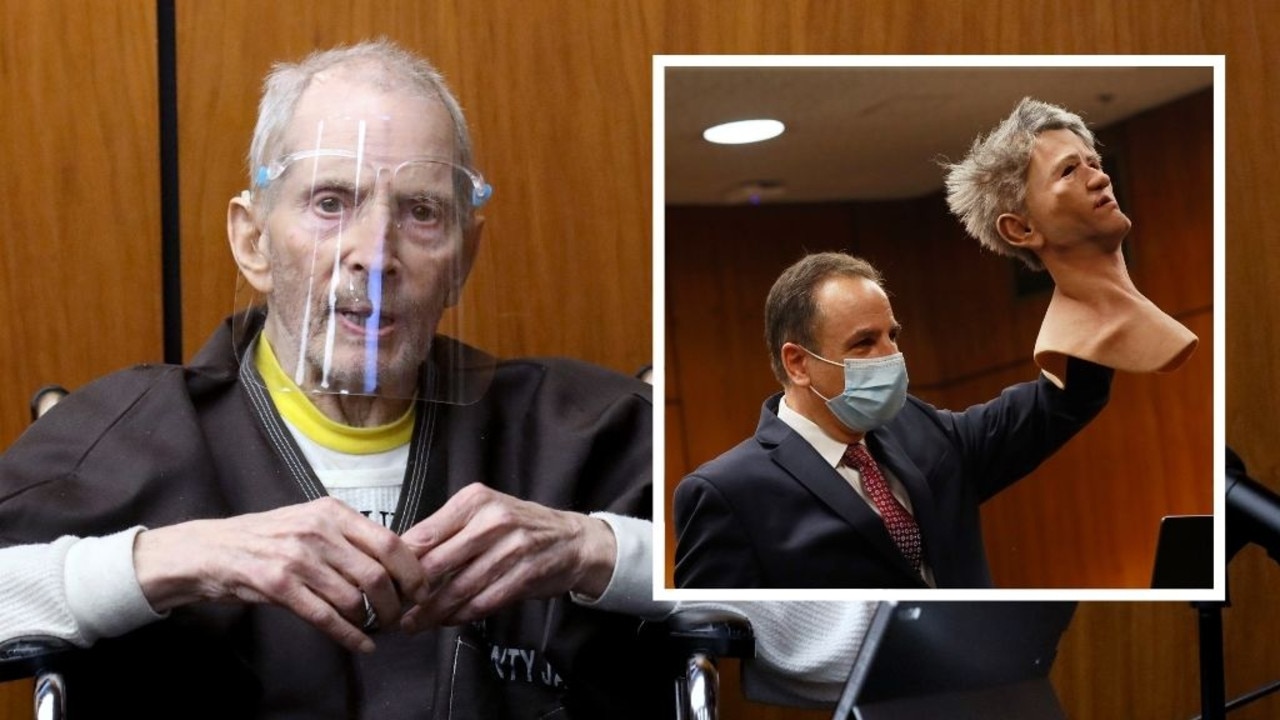 "Bob lived a sad, painful, and tragic life," his brother, Douglas Durst, said in a statement Monday. "We hope his death brings some closure to those he hurt."