[COMMENTARY] Twitter Drags Lauren Boebert For Calling Chicago's Lesbian Mayor An 'Insurrectionist'
Rep. Lauren "Squeaky" Boebert (Q-Moscow) is in a lot more trouble than she wants you to know about, which is why she uses people of color and members of the LGBTQ community as human targets to enrage and distract from her legal issues. Aside from the news that Squeaky is once again misusing her campaign funds to pay for her personal life, there's also that pesky testimony from a former White House aide naming her as part of the January 6th plot.
So of course Squeaky is really leaning into her hashtag, "#LaurenBoebertIsSoDumb" and did more deliberate dumbing so that people would talk about that instead of how often she's broken the law while still a sitting member of Congress. This time, Squeaky really packed a lot of issues into one hate tweet, covering everything from homophobia and racism to such a glaringly huge example of projection language, it should be taught in whichever public schools are still allowed to remain open.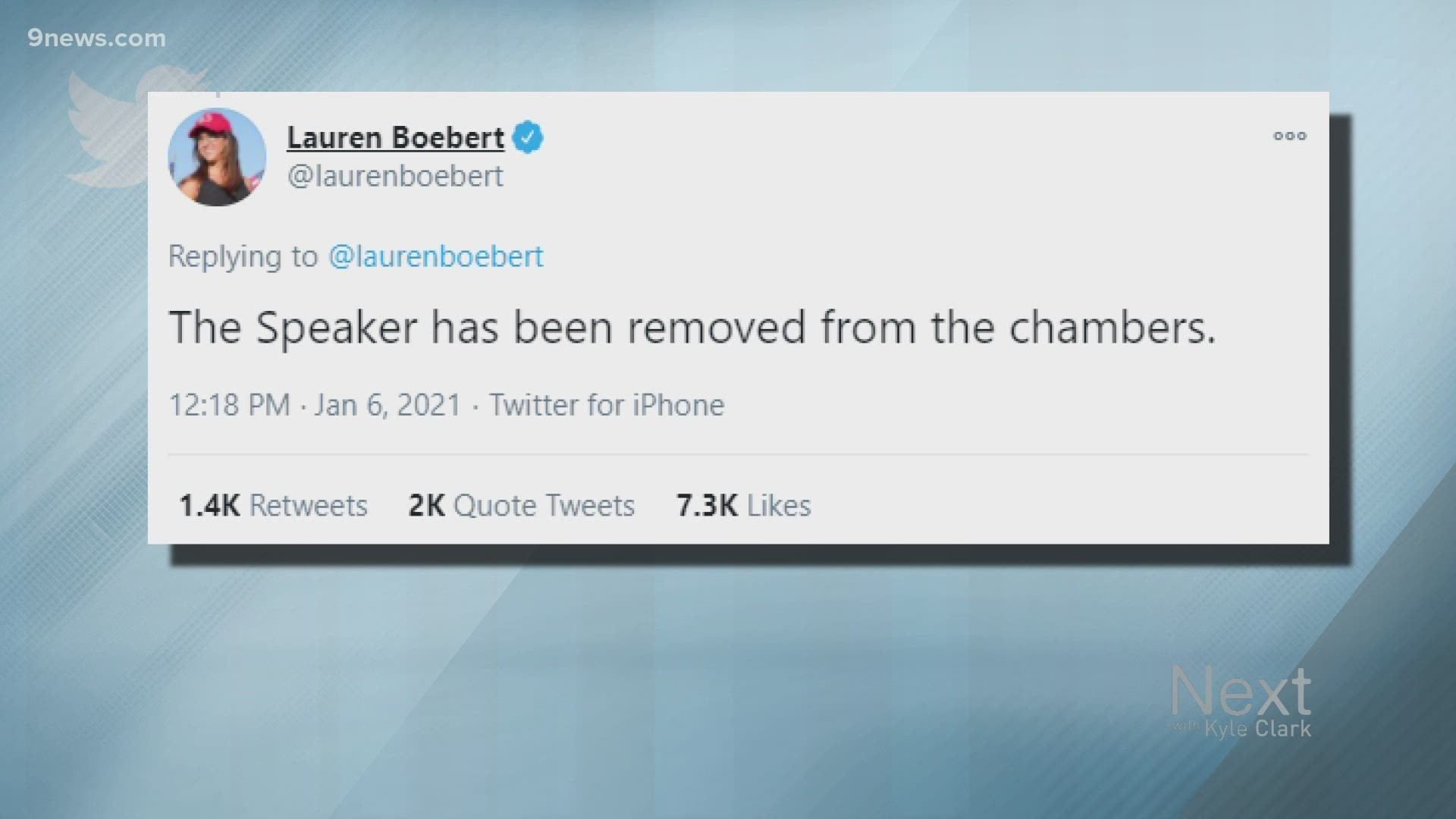 Here's how it went: First, Chicago Mayor Lori Lightfoot tweeted about the Roe V Wade decision.
We will not surrender our rights without a fight—a fight to victory!

— Lori Lightfoot (@LoriLightfoot) May 10, 2022
Now, the QNuts love any chance to turn something into a semantics argument rather than a substantive one, so they'll jump on a phrase they don't like and blow it up instead of coming back with hard facts. It's SUPER annoying and they know it, which makes it extra annoying. A regular person reads Lori Lightfoot's tweets and sees the anger at losing a Constitutional right. What Squeaky saw was a chance to be purposely obtuse through a broken gaslight.
Let it be known that at 8:29 AM Mountain on May 9, 2022 bobo tweeted the dumbest tweet of the day. What will she do with the rest of her day? Won't be working, that's a fact. #LaurenBoebertIsSoDumb

— 🇺🇸Joe Colorado 🇺🇦 (@COFightsBack) May 9, 2022
Her attention whoring will keep working until she's not allowed to tweet anymore because she's finally been arrested for her role in the January 6th insurrection. Until such time, Twitter will keep telling Squeaky how dumb she is.
What insurrection? Did they storm the building? We're they armed? Did they threaten anyones life? Did they set up a noose screaming hand Justice Alito? Did they try to force anyone to write a new opinion? No. But these people did. #LaurenBoebertIsSoDumb pic.twitter.com/0zvviqEroJ

— I'm sorry, did i roll my eyes out loud at you? (@DID_Sybil) May 10, 2022
Asks the woman who gave birth to a sex offender's baby in a pickup truck & allowed her 8-yr-old son play with cigarette lighters near her gun arsenal. Yeah, you're really mother of the year, Squeaky #LaurenBoebertIsSoDumb https://t.co/rFh5lkIUYp

— Tara Dublin 🇺🇦🌻 (@taradublinrocks) May 8, 2022
46 whole subscribers😂😂 @RepBoebert people are sick of your lies, theatrics, lack of knowledge & failure to represent your district. #GQP #LaurenBoebertIsSoDumb pic.twitter.com/k8WUYSNRnV

— Mrs. Fleming (@goletjf) May 10, 2022