[COMMENTARY] Truth Social is Tanking So Terribly Even Trump Isn't Using It
The truth about Truth Social is it's a failure, just like everything else Donald Trump has attempted.
It's so bad, word on all of the other apps he's been banned from says even he's not on it. But considering it was a pump and dump scheme from the get-go, was he ever really going to use it?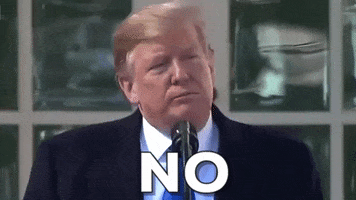 Trump hasn't posted a single time since the launch, despite plenty of fodder for him from the Ukraine crisis that has captivated the country or President Biden's State of the Union address. Instead, he's given his comments to radio and TV hosts — including one on Wednesday morning with Dominion conspiracy theorist Maria Bartiromo — plus via his CPAC speech.
Get this! Trump is BLOWING the launch of his new social media company. As of this morning, Truth Social had fallen to No. 57 in the App Store, just behind Tinder and Planet Fitness Workouts.

— Jon Cooper (@joncoopertweets) March 2, 2022
In Trump's mind, the Truth Social grift probably ended for him once his cut landed in his legal coffers. Once he's done with something, it's dead to him (I'll let you make your own Jeffrey Epstein jokes, though). I mean, if you're hiring Devin Nunes to run your business, you're not really giving him a real job. He's just standing there holding the velvet rope to a mostly empty echo chamber at this point.
Stop the Steal organizer Ali Alexander is on Truth Social and pledges to begin live streaming again.

January 6th may be history that quickly repeats itself. pic.twitter.com/WrOmm087Bq

— PatriotTakes 🇺🇸 (@patriottakes) March 2, 2022
The majority of people downloading the app were given a waitlist number. Nine days later, most remain on that waitlist, their "we don't see you as a number" number unchanged, and without a word of communication from the company. The waitlist "refresh" icon doesn't even work.
But the SPAC (read: shell company) that agreed to take Truth Social public is valued at over $3.5 billion. At some point, investors will begin paying attention. The SPAC seemed to think that a large percentage of Trump's 88 million Twitter followers would migrate over to Truth Social. But nearly two weeks after launch, his dormant account has fewer than 80,000 followers. And Trump himself is largely to blame, not that he'll ever take responsibility.
Truth Social has fallen and it can't get app.

— Eric the editor 🇺🇸💙🇺🇸🍻⚽️ (@Editor_of_Eric) March 1, 2022
Read more at Axios, and just make sure you always keep that schadenfreude warming on the stove.