[COMMENTARY] The Opposite of OK: Abortion Is Now Illegal in Oklahoma
Let me tell you about that time the government decided it was okay for them to make medical decisions for men without their informed consent.
Oh, wait.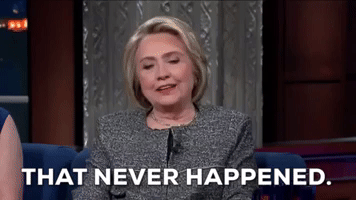 There's an ever-growing list of states that are welcome to secede and become the United Clumps of Floridatexastan as far as I'm concerned. Idaho's a bit far north to be considered part of the Abortion Belt that's stretching across America's under-FUPA from Arizona through New Mexico, Texas, Mississippi, and Alabama, to the Florida panhandle and parts of Georgia. And now they've got themselves a big ol' buckle for that belt: Oklahoma went ahead and just made abortion illegal entirely, with the punishment being up to TEN YEARS IN JAIL because why should anyone with a uterus inside their own body be able to have any autonomy over it? That's just silly talk out there amongst the tornados and tumbleweeds, you wimmin-identifyin' folk!
Oklahoma lawmakers just approved a near-total ban on abortion.

Make no mistake: Bills like these aren't "pro-life". They are pro-poverty and pro-inequality. pic.twitter.com/whdJBGfjZ9

— Robert Reich (@RBReich) April 5, 2022
Here's the thing about giving people freedom of choice about stuff: you can choose something totally different from other people and the sun will still rise the next day. Like the memes say, If you don't like abortion, you don't have to have one! That's why it's available AS A CHOICE. Guess who doesn't face any consequences if they choose to get a vasectomy? I'll give you one guess, but also a hint: people who have a uterus can't make a baby without a person who can make some sperm. It's called science! But ask anyone why these laws are set up to only punish those who have the uterus instead of the testicles and suddenly everyone yelling about why abortion is evil doesn't know what to say, except "Something something Jeebus all life is precious something something!" Trust me, if there's anyone up there (spoiler: there isn't, except the astronauts on the Space Station, and they have no control over what goes on down here either), they're big mad at you all for being such jerks to the divine creation that is Woman, people living in an area called Tornado Alley for reasons.
"A really, really bad scene."

Homes in southern Oklahoma were completely destroyed following a tornado in the area that left almost 4,000 homes and businesses in Marshall County without power. https://t.co/3rc9N3DcmX pic.twitter.com/RnDlPuIlfu

— ABC News (@ABC) March 22, 2022
Seriously, the GOP is terrified of women, so they are still trying to take away all of our autonomy and power. And if you don't believe me, I have a whole week of Ketanji Brown Jackson confirmation hearings to show you. In the meantime, send some good thoughts to the people in Oklahoma and Texas and all of those neighboring states who are going to have to find a way to get to states where abortion is still safe and legal, because it's not like any of them are going to give those babies any state assistance once they're out of the host body.
Oklahoma's legislature has approved a bill that would lead to a near-total ban on abortion. The bill makes performing an abortion a felony with up to 10 years in prison and a $100,000 fine. The bill will now head to the governor's desk who has indicated he will sign it. pic.twitter.com/IYYveedtm2

— CBS Evening News (@CBSEveningNews) April 5, 2022