[COMMENTARY] Not-At-All-Surprising Report Shows That Newsmax 'Peddles Misinformation' About January 6th
This is the kind of story that makes me annoyed that there isn't a dedicated font for sarcasm, so you'll just have to read for context when I say: IN A SHOCKING NEW REPORT, fake news channel Newsmax–which I always refer to as "Newshacks" whenever possible–was found to be spreading misinformation about the January 6th insurrection while the House Select Committee hearings were being aired.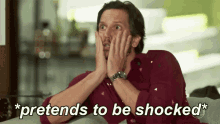 Now, I get that you have to do your counter-programming and keep spoonfeeding your rancid gruel of lies and propaganda to a more than willing audience who can't be bothered to think for themselves, Newshacks, and it seems like a waste of hours and resources to even write a report on the swill you serve up, but it's also an important window into how you're intentionally deceptive all for the sake of clicks and money.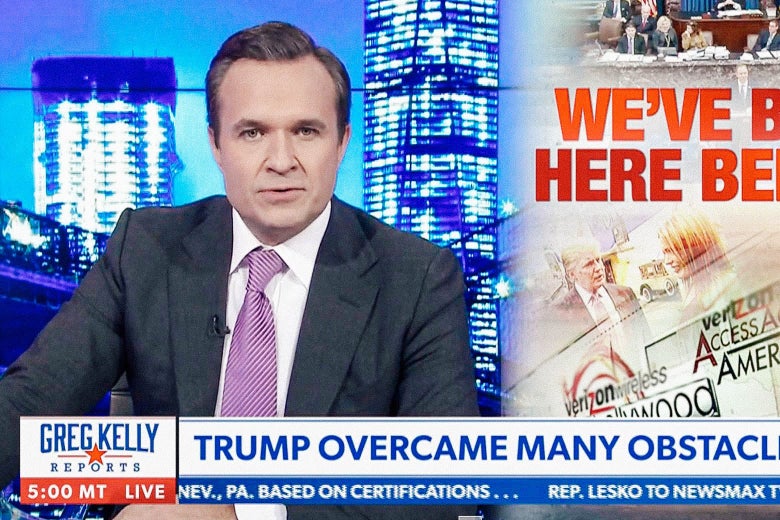 According to NewsGuard, a tech firm that monitors misinformation (but which sounds to me like a filter you can put on your parents' TV so it won't get Newsmax or Fox), Newsmax has "broadcast at least 40 false claims or conspiracy theories about the attack" since the hearings began in June. Here's my favorite quote from a NewsGuard analyst regarding Newsmax's "coverage" of the hearings: "If you're watching Newsmax, you may come away with an entirely different feeling of what happened at the hearings, and what happened on January 6th." NO, REALLY? SHE ASKED SARCASTICALLY. That's SO FASCINATING.
Newsmax is trending, so I just wanted to remind everyone that it is not "news" but garbage propaganda and lies, like it's big brother Fox.

People who get their information from either Newsmax or Fox are both brainwashed and badly misinformed, as study after study has shown.

— Khashoggi's Ghost 🇺🇦🌻 (@UROCKlive1) July 17, 2022
Their version of the news is Greg "My Mom Says I Can Stay Up Until 10!" Kelly suggesting that Trump's call to intimidate a witness before they testified was a "butt dial." I want to be making that up, but I'm not. But please, in-depth report, tell me more about Newsmax not being real news, I'm FASCINATED.
Newsmax is claiming that Trump's call to intimidate a Jan. 6th witness was just a "butt dial." But with the size of Trump's butt, wouldn't he have accidentally called all the witnesses, the entire Secret Service, the extended Pence family and most of the tri-state area?

— Paul Rudnick (@PaulRudnickNY) July 17, 2022
Look, I'm sure the fine people at NewsGuard (which also repels stains!) mean well, but it's 2022, and if you don't know by now that Newsmax is giant lying crapola for people who also think Little Caesar's is food, you're on your own. The stupid, it burns so very white hot.
Newsmax legal contributor: "I have a legal question here. This is what Donald Trump did on January 6 when he was President of the United States. There should be some kind of immunity for that" pic.twitter.com/KsJUiUDhVu

— Jason Campbell (@JasonSCampbell) July 18, 2022