[COMMENTARY] Nepotism Poster Child Says Another Dumb Thing On The View
If The View is trending on Twitter, it's a fair bet it's because Meghan McCain said something stupid, terrible, or both. Perhaps you're familiar with her father, who selflessly served his country so his daughter could skip all of the steps in life and get a cushy job on a TV talk show with basically no qualifications other than running her mouth. Which is problematic, because she's married to Ben Domenech, the publisher of the right-wing website The Federalist, and it's painfully clear McCain uses her privileged platform to push his right-wing talking points.
McCain was a trifecta of terrible on Thursday, with another weird hairstyle (girl, do you not have a single gay friend in your life? Just one who'll tell you the truth?) and verbal missteps in not one, but two segments. First, McCain tried to get White House Press Secretary Jen Psaki with a 'gotcha' question about schools reopening, and received a legendary "Psaki Bomb" in return. In another segment about the conservative hatefest that is CPAC, she claimed her father (what's his name again? I wish she'd mention it more so I could retain it) had never spoken there because he had never been invited.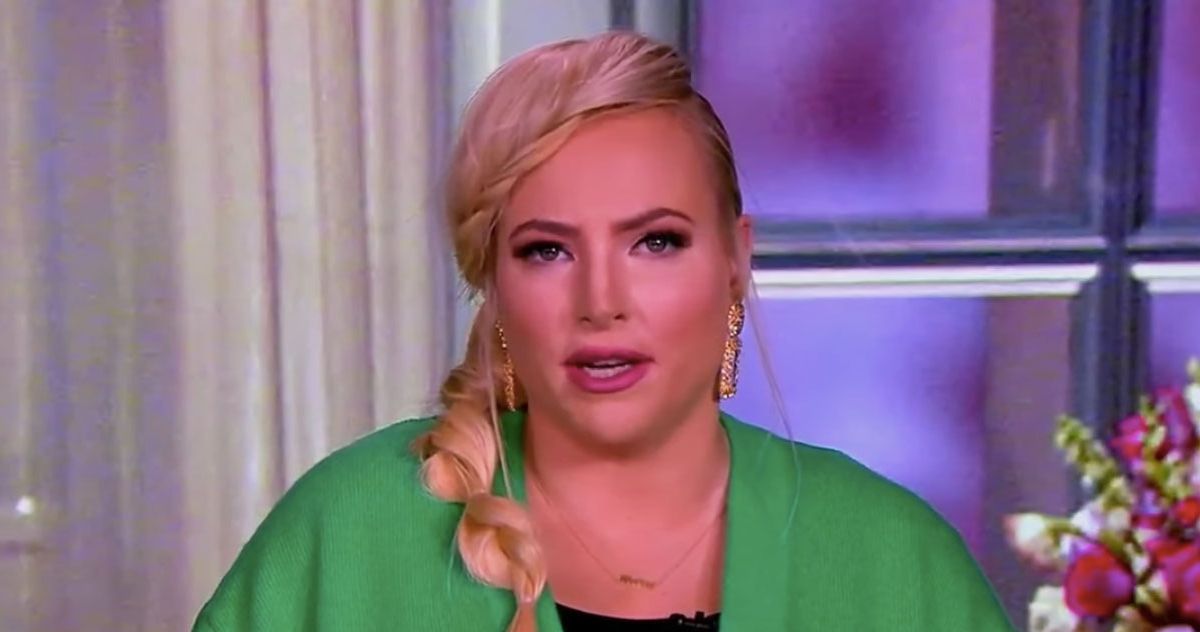 Watch @PressSec Jen Psaki's awesome response to Meghan McCain's GOP talking point-based question about reopening schools. Psaki crushing it. pic.twitter.com/mLKx4t6916

— Scott Dworkin (@funder) February 25, 2021
McCain said of CPAC, where Donald Trump is slated to be the keynote speaker: "I think it's going to be more about who can gather this specific audience, which are media people, MAGA people, Trump people, people who work in all factions of conservative media, and their opinion on what happens this weekend is going to matter." She went on to insist that "My father never spoke at CPAC and he was never invited," she said. "So it's not really been a place for more moderate people."
And Twitter was all, GIRL NO YOU BETTER DON'T.
John McCain spoke at CPAC in 2008, which users were more than happy to remind his daughter.
What will @MeghanMcCain whine and lie about today?

Will she call for Fauci to be fired again?

How will she play victim today?

How far will The View let her go in immature tirades?

Replace Meghan with a woman from LGBTQ community. Time for a new View!

— Marky D (@captmarkyd) February 25, 2021
Meghan McCain Claims Her Late Father Was Never Invited to CPAC — This Video Says Otherwise https://t.co/QkT5yadqKq via @mediaite

— Mediaite (@Mediaite) February 25, 2021
Meghan McCain: "My father never spoke at CPAC and was never invited." John McCain was invited to and spoke at CPAC. pic.twitter.com/ocCPjRIvRy

— Mike Sington (@MikeSington) February 25, 2021
To her credit, McCain took the L on the CPAC thing, but still hasn't apologized for anything else, including THE HAIR.
Apologies! I forgot about this! https://t.co/AvpRbSOAx6

— Meghan McCain (@MeghanMcCain) February 25, 2021