[COMMENTARY] Members of House GOP Are Using Social Media to Harass American Citizens
Politicians are supposed to have the thickest skins of all the public-facing occupations. It serves them well during tough campaigns, particularly when it comes to debates, and also keeps them steady when facing criticism from unhappy constituents or the press.
But then the thinnest-skinned overgrown baby man to ever galumph across a putting green descended a gold escalator and proclaimed his candidacy for President in 2015. Suddenly, politics became the realm of lowest-common-denominator baiting by employing basic schoolyard bullying tactics. Instead of fighting his critics with facts and policies–of which he had none–Donald Trump picked the lowest hanging fruit with his tiny hands and used it to hurl grade school-level insults at his opponents. I'm old enough to remember the early months of the 2016 Presidential campaign when Trump's competitors first tried taking the high road when insulting him, then watch them battle fruitlessly again his constant bullying barrages until they finally resorted to feeding at the same trough instead of kicking him off the farm entirely.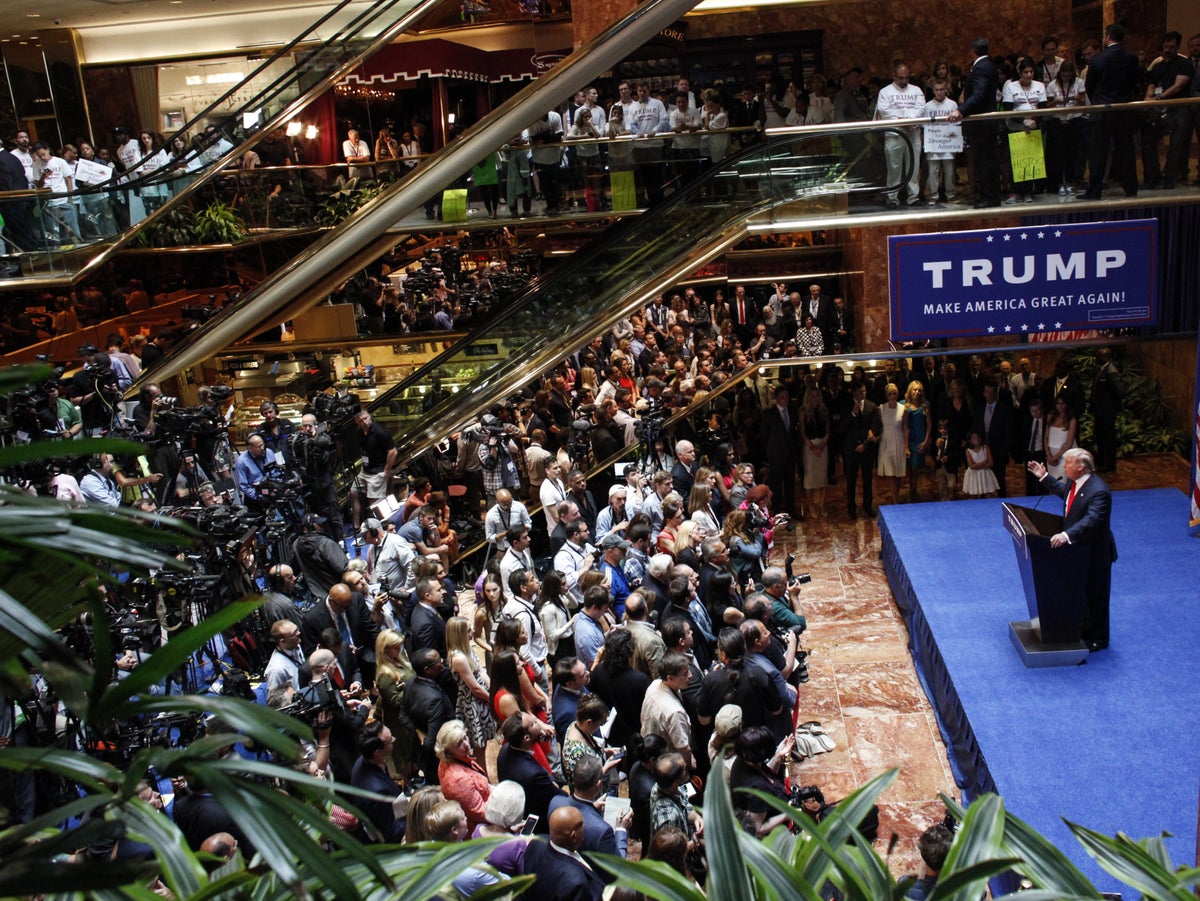 Trump's reign of terror in the White House has resulted in so many awful things, including a massive body count, but it's his lasting effect on political discourse that we're focusing on at the moment. As many have pointed out over the years, Trump gave the angry white people permission to loudly air their -isms and -phobias, he encouraged their bullying and violence, and those in his immediate orbit have behaved the same way. Trump has notoriously singled out journalists, election poll workers, and other people for his MAGA mob to attack. It has somehow become okay for government officials to harass American citizens, and I'm here as one of them to say there MUST be consequences for them.
It's funny to me that Matt Gaetz says pro-choice women look like thumbs, while he walks around looking like a literal asshole.

— KD 📚🌎🌊🇺🇸🌻 (@kdnerak33) July 25, 2022
Florida Man Matt Gaetz is currently under FBI investigation for sex trafficking and raping teenage girls, yet he still has his seat in Congress and a place on the House Judiciary Committee. In September 2021, Matt Gaetz used his official government Twitter account to air a clip from his "Firebrand" podcast about me, because I did this weird thing called MY JOB where I reported the truth about his appearance with Joe Kent in the district I used to live in.
BREAKING: Hear the unhinged voicemail triggered by this tweet! @taradublinrocks

WATCH on Rumble: https://t.co/uQnOqybAMe https://t.co/bYSOWGEwDy pic.twitter.com/tBfEkFcoEr

— Rep. Matt Gaetz (@RepMattGaetz) September 23, 2021
Facts: Gaetz violated his own Congressional website's privacy policy by sharing my voicemail. I made formal complaints about this to The Florida Bar (they ruled his harassment was "just First Amendment stuff"), the House Ethics Committee (no follow-up except when I called to follow up and the answer I got was "You'll know only if it goes public" followed by months of crickets), Capitol Police, because he did this from his office, and to the FBI because I got death threats as a result of him "encouraging" his followers to "seek out" my social media accounts. Boy, did they! Aside from the threats I received, someone sent a car to my apartment. My local police did nothing. I felt so unsafe living in MAGA-heavy Vancouver, Washington, that I moved into a secure building in Portland. Nothing has happened to Matt Gaetz. ABSOLUTELY NOTHING.
What an utter POS. Your time is coming Gaetz, Tik Tok MF…. https://t.co/gRChZe3Cqw

— Martina Navratilova (@Martina) July 23, 2022
Gaetz is also currently doing something similar with activist Olivia Julianna from GenZ For Change. Gaetz decided to try it with Olivia and is finding out about Gen Z and TikTok right about now.
Dander raised… https://t.co/3KkGN3fMdB pic.twitter.com/DX7SVf884X

— Matt Gaetz (@mattgaetz) July 25, 2022
Oh hey btw @mattgaetz I don't just have a following on twitter. I also have a big following on TikTok! And so far nearly 600K people have seen your failed attempt at dragging a teenager.

Lol. You tried to start a social media brawl with a Gen-Z social media girly. How dumb 💀

— Olivia Julianna 🗳 (@0liviajulianna) July 25, 2022
MAGA Mean Girls Marjorie Taylor Greene and Lauren Boebert are also using their official Twitter accounts to spread hate and target individuals who live in the private sector. They've teamed up to harass a gay teacher singled out by the "LibsOfTikTok" account (they blocked me, muhahahaha) for *checks notes* having a dance party in his classroom. Boebert shared a video of the teacher on her personal Twitter account, which currently has 1.5 million followers. Greene also shared the video with her only remaining Twitter account, echoing the "school choice" virtue signal. This incident occurred in Vancouver, Canada, but of course, the MAGA Mean Girls hate speech doesn't stop at the border. Plus, both of them have also targeted journalists and others, like our friends Meidas Touch. Including this incident matters because this is who they are. They are sitting members of Congress misusing their office to abuse people in the name of pandering to their followers and then they walk away, while their targets live with the consequences forever.
Why we need school choice, explained in less than a minute. https://t.co/QbUiFTu0od

— Lauren Boebert (@laurenboebert) July 24, 2022
They really meant it when they sang, "we are coming for your children."

Maybe School Choice is not enough.

We should seriously consider defunding the Department of Education. https://t.co/FTFE2tapM2

— Rep. Marjorie Taylor Greene🇺🇸 (@RepMTG) July 25, 2022
Lauren Boebert is married to a registered sex offender and Marjorie Taylor Greene hangs out with the aforementioned alleged sex trafficking rapist, so harassment is clearly part of their wheelhouses. But they shouldn't be allowed to get away with harassing American citizens while they're still sitting members of Congress. At least Marjorie lost her Committee assignments, but why are Boebert and Gaetz still allowed to participate when they've been credibly accused of breaking so many different laws?
I know they're awful people, but this has to stop. House Speaker Nancy Pelosi and House GOP Minority Leader Kevin McCarthy should denounce and punish all three of them. It won't happen, but it should. Politics used to have a modicum of dignity to it. Now Congress is a junior high school cafeteria having an endless food fight. We need the grownups to come back and hold these juvenile bullies accountable.