[COMMENTARY] Marjorie Taylor Greene Leans Into Her Xenphobia in Verbal Attack On Her Own Constituents
Commit perjury on Friday, then do some casual xenophobia on Sunday. You know, as the Lord would have you do.
That's how Marjorie Taylor Greene spent her weekend back home in Georgia. Once she had recovered from her performance during Friday's Republican reboot of "My Cousin Vinny" as done by the MAGA Players at Mar-A-Lago's new dinner theatre, Marjorie "I Don't Recall Whatever a Democrat Asks Me" Taylor Greene did some local TV interviews where she did some of that "they" and "them" speak about refugees who had the nerve to seek a better life for themselves here in 'Merica.
While probably the worst places in this country are still better than the best places in some other countries, it's still unfortunate that anyone looking for the American dream ended up in a district where its Representative wishes it were still 1776 and is doing everything she can to set the country back at least half as far before her term is up. Check out the clip provided by our pal Patriot Takes.
Marjorie Taylor Greene attacked two of her constituents because they immigrated from Canada.

"Two of them, you know, moved to Georgia from Canada. So you can tell these are people that don't really share our values." pic.twitter.com/TSSw9Ro8Qs

— PatriotTakes 🇺🇸 (@patriottakes) April 24, 2022
Sure, that's fine. Imply there's a conspiracy among the Democrats in your district because they weren't born here so that when you lose, you can make up all kinds of reasons to not accept the election results. Wait, where have we heard something like this before?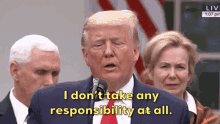 Sidenote: when they intentionally use "Democrat" instead of "Democratic" as an adjective, this always pops into my head for some reason.
But ANYWAY, Marge loves her some xenophobia sprinkled in with her grapefruit sections. There are some QAnon conspiracy cubes in the sugar dish, too. Being in a cult apparently also leads to symptoms of selective memory loss on the stand, who knew? Oh right, Jamie Raskin, that's who.
While testifying under oath, #PerjuryTaylorGreene could not remember 37 speeches or threats she made. Here are a few to prove she was involved in and promoting insurrection against America.#FreshResists#TraitorTaylorGreene
pic.twitter.com/Ck8eM2O246

— Southern Sister Resister – Wordsmith #IAmTheStorm (@ResisterSis20) April 23, 2022