[COMMENTARY] Madison Cawthorn's Denial is Actually a Confession
If Madison "He's Just a Bad Person" Cawthorn didn't look like Rolf 2.0 from the "The Sound of Music," he'd probably already be in jail for his many infractions against laws that should apply to members of Congress along with the rest of us. Trying to REPEATEDLY take weapons on a plane is a big no-no, which I learned the one time I forgot to take my Wild Kat off of my keychain when I had to fly somewhere (fun fact: it would have cost more to mail my Wild Kat back to myself than just buy a new one. Also, I suggest all women or anyone who feels at risk walking around by themselves get one, because they're way more effective than your keys, and now I'm done). My point is, I probably would've gotten in a huge amount of trouble if I'd argued with the TSA Agents like Maddy did, but I'm not a white Republican man who is clearly the product of a dude version of "Weird Science" using a Nazi Ken doll.
Anyway, Maddy is a heap of trouble for a whole bunch of reasons, and there are people in his state who really
don't want him on the ballot
again for
his participation in the January 6th Capitol riots
. There are other legal challenges for him in North Carolina, and even his fellow Republicans are super over him, mainly thanks to his latest scandal which involves his campaign aide/cousin/locker room buddy. The GOP just can't have a gay scandal while they're busy taking away all human rights from women and minority groups, don't you know.
Madison Cawthorn says the Daily Mail story showing with the video showing him and his legis aide making suggestive comments and touching each other was "just stupid locker room talk between cousins." pic.twitter.com/6m1Rw5fk6K

— Ron Filipkowski 🇺🇦 (@RonFilipkowski) May 4, 2022
In the new era of "Don't Say Gay," Madison is screaming it throughout the subtext of that prepared statement. I mean, where is this GOP locker room and why do they all talk like that? Also, I've never touched any part of my cousins except when hugging them hello and goodbye, and I've certainly never discussed wanting to do anything with them that requires nudity. So I don't really know what Maddy's trying here other than to really keep anyone from fully pushing open that closet door.
Madison Cawthorn: "The media is pushing a narrative that I'm some kind of drag queen on the side .. This is just poor journalism. But, I'm not surprised. It is Politico after all – not exactly the same journalistic standards as Fox or Newsmax." pic.twitter.com/rGWiTHHfG3

— Ron Filipkowski 🇺🇦 (@RonFilipkowski) May 4, 2022
GURL, denial ain't just a river, mmkay?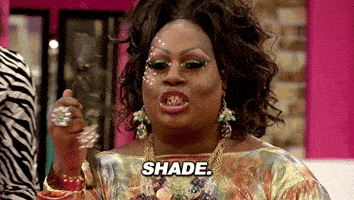 Of course, being gay is a perfectly wonderful way to be, and I encourage everyone to live their truth authentically. Maddy's just not doing that here, because he knows if he doesn't deny his truth, other and bigger truths will come out about people higher up in the Party. You know, the same ones who didn't want him talking about the cocaine and the orgies, because nothing kills an ancient Republican's popper-fueled Viagraboner like the truth. And therefore, Maddy did the projection language thing again, and very badly, because we have the receipts.
Breaking: New leaked video shows GOP Rep. Madison Cawthorn caught on video with male scheduler's hand on his crotch pic.twitter.com/Y8gtGMFdrw

— MeidasTouch.com (@MeidasTouch) April 28, 2022
You can make your own "Deliverance" jokes now.