[COMMENTARY] It's Starting Already: GOP Commission Refuses to Certify New Mexico Primary Results
Clapping back for just a sec: told ya.
It certainly occurred to me that the MAGA faction of the GOP might try to blow up the primaries before the midterms. But when Madison Cawthorn didn't fight the results of his primary and other Trump candidates didn't win theirs yet accepted the results, I thought maybe they weren't quite ready to start implementing their blatant plan to dismantle the American voting system from within. It turns out the new plan involves invoking the propaganda of the Big Lie to frame every election from now on as "rigged." A Republican-led commission in New Mexico has refused to approve primary election results over distrust of Dominion vote-tallying machines. Because that's a thing now thanks to this effing guy and his clown car of criminal cronies.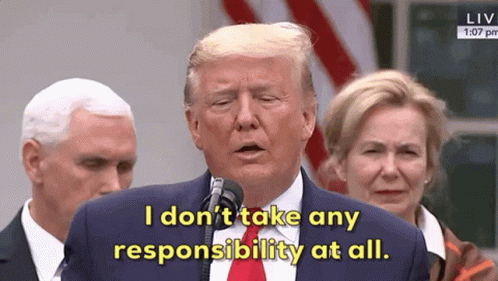 There have been investigations in Dominion, and now lawsuits filed by Dominion as a result of those manufactured investigations. Thanks to the January 6th House Select Committee Hearings, we know that Trump knew he lost, but continued to spread the big lie that the election had been stolen from him. And a huge part of that Big Lie was trying to blame the voting equipment rather than the basic math that showed Joe Biden got more votes.
Not good. The the Republican-led commission of Otero County, NM is refusing to certify primary election results due to Dominion voting machine conspiracy theories. https://t.co/SUFjUvn4rD pic.twitter.com/rAyF187s6B

— Matthew Gertz (@MattGertz) June 15, 2022
Get used to this, dear reader. They're going to do this in every race where they don't like the results. They told us so. Here it is. The question is, how do we fight this willfully obtuse minority that won't stop trying to cheat their way into winning if they won't accept basic election results?
Bill Barr calling the Dominion voting machines claim "idiotic."

A reminder that the RNC hosted that news conference with Sidney Powell and Rudy Giuliani and Jenna Ellis at its headquarters.

— S.V. Dáte (@svdate) June 13, 2022
On Monday, the commission voted unanimously against certifying the results of the primary without raising specific concerns about discrepancies, over the objection of the county clerk. "I have huge concerns with these voting machines," said Otero County Commissioner Vickie Marquardt on Monday. "When I certify stuff that I don't know is right, I feel like I'm being dishonest because in my heart I don't know if it is right."
Dominion still has a lot of Republicans to sue.

— Jack Cocchiarella (@JDCocchiarella) June 13, 2022
Yep, our elections will be held up by every Vickie out there still loyal to Duh Fuhrer. If the FEC doesn't put an end to stunts like "I just had a gut feeling" preventing our elections from being certified, and therefore holding up real government work, we're in for a very problematic and endless election season. At least the New Mexico Secretary of State is already taking action, but maybe they also want to tie up the courts with their election obstruction? Just a guess.