[COMMENTARY] 'Huge' Herschel Walker Worries About 'Gay Men In NFL Showers' In Old Howard Stern Clip
Hatch Act-violating Herschel Walker lied about graduating from the University of Georgia and has a documented history of both brain damage and spousal abuse, so of course, he made for the perfect guest on the Howard Stern show all the way back in 2010, long before he was tapped by Donald Trump to run for Senate in Georgia against Raphael Warnock. And in case you're wondering, YES, we're going to talk about the same interview where he admitted to playing Russian Roulette all by himself half a dozen or so times, which is what we all want from our Senators, right?
Stern is one of the shrewdest interviewers in history, and he knows how to get the good stuff out of his subjects, but Walker was an obviously easy mark for the smarter Stern. Sex has historically been the number one topic for Stern's show, and Walker's sex life was no exception, with Stern making the implication that being a Black man automatically meant Walker was better endowed than most. Walker not only confirms Stern's assumption in the clip, but he also takes the conversation to a homophobic place before expounding on the "talents" of a former girlfriend who was able to "handle" him.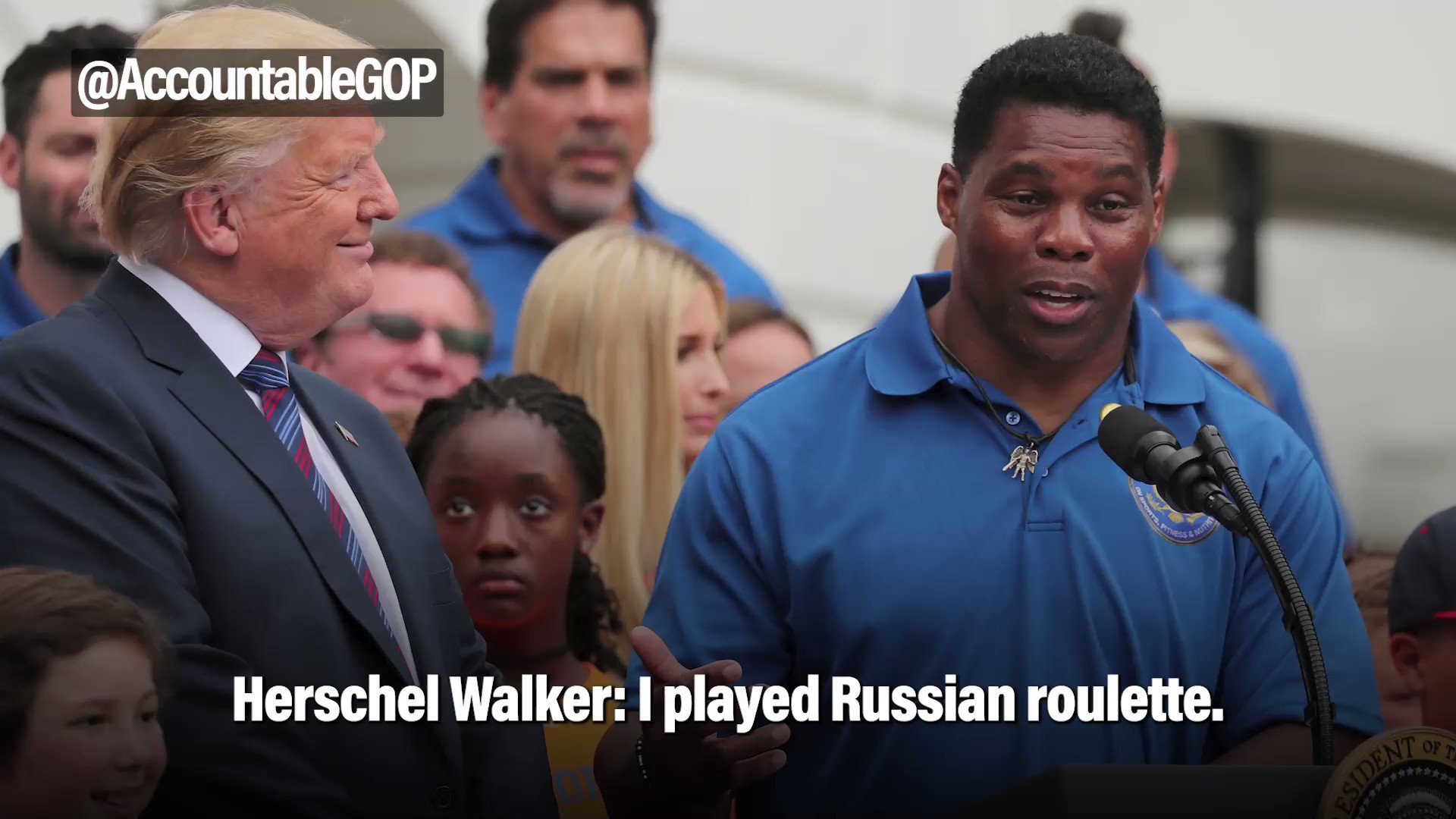 The interview in question took place just before social media truly exploded, and perhaps if the moment shared below by our pal Patriot Takes had occurred just a few years later, the #MeToo movement would've ended that Senate run like Walker was still between the hedges at UGA. Let's watch, then discuss!
Trump-endorsed Senate candidate Herschel Walker once went on the Howard Stern show and bragged about having a large penis and a girlfriend that could handle it. pic.twitter.com/3h4uWWPSzW

— PatriotTakes 🇺🇸 (@patriottakes) April 15, 2022
Okay, so first of all: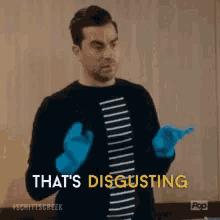 And also, I DO NOT WANT TO KNOW BUT NOW I KNOW SO YOU ALSO HAVE TO KNOW, and I'm sorry. It's like that time during the 2016 Presidential debates when someone's manhood was called into question and he couldn't stop explaining how that wasn't an issue.
Yes, they are small hands. Yes, you are a small man. You are so, so very small. But ANYWAY, Homophobic and Hugely Hung Herschel Walker was doing some overcompensating there while getting basic English words wrong, which is just another reason why Trump loves him. It's all terrible, I know.
The people who said Ketanji Brown Jackson isn't qualified still support

Black Republican Herschel Walker:

1. who lied about being his high school valedictorian,

2. lied about graduating from college,

3. has no experience in government, and

4. doesn't even live in Georgia. https://t.co/fox802UrEX

— Keith Boykin (@keithboykin) April 10, 2022
Male candidates: please no more junk talk. PLEASE. We aren't impressed, we're nauseated.
Georgia voters: please vote for the man who inherited MLK's pulpit, not the guy who threatened to shoot the wife he beat and also doesn't understand why we still have monkeys.
According to Mitch McConnell, threatening to shoot your wife is just a "troubled period." He's giving a pass to GA Senate candidate Herschel Walker's disturbing history of alleged violence & domestic abuse. @TaraSetmayer & @TheRickWilson break it down: https://t.co/BgVrBYZS93 pic.twitter.com/glY6cjGklf

— The Lincoln Project (@ProjectLincoln) April 15, 2022