[COMMENTARY] GOP Candidates Ducking Debates With Democrats Because They're Scared of the Truth
You're probably old enough to remember the last time this country saw a dignified Presidential debate season, back in the pre-Idiocracy days when even the most uncomfortable truths were acknowledged for being the facts that they were. There was still respectful discourse in 2012, what I've come to nostalgically call The Last Real Election. I'm not saying people didn't say terrible things–this is still America in the digital age, after all–but I'm here to tell you that at no time did any Mitt Romney supporters troll me on Twitter or threaten harm to my then-minor children simply because of our political differences.
I realize now that Donald Trump's whole "Birther" thing with Barack Obama and his birth certificate was the first real Twitter disinformation campaign, although we clearly didn't get it at the time because he was still rightly seen as the gross orange reality TV buffoon he never stopped being. Had Trump somehow been taken seriously in 2012, I'm not sure what kind of damage he could've done to a far less prepared world.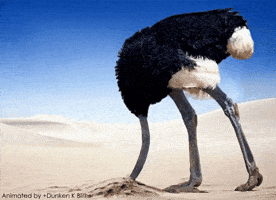 The intentional dumbing-down of America is just the next stage of Putin's plan to add "Red Dawn" to the mashup we're already living in, because he's already insinuated himself into the GOP. Now it's time to eradicate the truth. To quote Trevor Noah, I SEE YOU RON DESANTIS! Taking away all of the book learning is Russian Propaganda 101. Facts can't matter. Everyone should mistrust public schools and Democrats. And if you're running for office, don't you dare show up to debate your smarter and infinitely more qualified Democratic opponent who hasn't been compromised beyond redemption.
— CPD (@debates) April 15, 2022
That's why you're not going to see not-a-college-graduate Herschel Walker and other MAGA stooges facing off in the traditional debates that are meant to showcase the candidates' knowledge of both the country and the people they say they want to serve. And just a casual glance through Herschel's history can tell you, that man should be showing up to autograph conventions for retired sportsball people and literally nowhere else. They can't challenge their opponents with any real history, and facts sure aren't a Republican's friend, so where does that leave the voting public? Reading dumb tweets from dumb people who literally don't understand why there are still monkeys.
Skipping debates, teaching voters that the press is their enemy, not even trying to write a platform, flooding the zone with sh*t, making it harder to vote and easier to override the electorate— these are all one thing, elements of a political style that now dominates the GOP https://t.co/u3S1hhZQg5

— Jay Rosen (@jayrosen_nyu) May 2, 2022
The RNC has stopped cooperating with the official Commission on Presidential Debates. Let that sink in. Is there a bigger indicator that they want nothing to do with the truth? They don't have any justification for what Donald Trump did to this country, and they certainly don't want to have to answer questions about him.
The decision GOP's MAGA to avoid debates may also be a way to hide the fact that Trump endorsed candidates almost solely upon loyalty not ability and that lack of ability would expose the candidates' weaknesses as well.#DemVoice1#FreshResists#FreshVotesBlue pic.twitter.com/kmU4IolG6m

— Phoenix 🇺🇦 (@MacLinx) May 2, 2022
Republicans are intentionally trying to prevent everyone from learning the truth instead of participating in a conversation about making everyone's reality better. All I can ask is that you vote for the smart people who understand things like Civics and laws and the Constitution while also having more than just a passing grasp of English (knowledge of Spanish is also a plus). If you're hiding, you're hiding for a reason, and you're hiding a lot of stuff with you for reasons, too.
today's Republican Party has a big dishonesty problem

that's why the party has stopped cooperating with the Commission on Presidential Debates – to avoid a venue where the Republican nominee would be pressed to tell the truthhttps://t.co/WkqMoPWHtP

— John Harwood (@JohnJHarwood) May 2, 2022