[COMMENTARY] Because Idaho: State Republicans Propose Law 'Protecting the COVID Unvaccinated'
They should just call it The Delicate Fragile Snowflake Bill.
Idaho, the vast wasteland of white supremacists picking potatoes to turn into homemade hooch, is working to pass legislation preventing most private and public entities in Idaho from discriminating against people who haven't received the coronavirus vaccine. The measure, which cleared a state Senate panel on Thursday, would prevent employers from requiring employees to get the vaccine. It would also stop any private businesses that have been requiring visitors or attendees to be vaccinated. So now in addition to Because Florida, we can also start saying Because Idaho. There's already a slogan for Idaho, with shirts and bumper stickers and whatnot, but I'm not sure how politically correct this is despite the fact that science deniers hate anyone who isn't white, Christian, and Republican, and should absolutely be shamed whenever the opportunity presents itself.
I have to reiterate my take that none of these whiners are in an iron lung, nor do any of them seem to suffer from lockjaw or Diptheria or smallpox. So, they got vaccinated at some point, long before they were aware of it and could be carefully taught to hate Jews and Black people along with the truth. But try telling that to Idaho Republican Senate President Pro-Tem Chuck Winder, who said the bill, called the "Coronavirus Pause Act," finds the "right balance". I'd say it finds balance for people on the right who want to be stubborn selfish jerks without any consequences. I dunno, who does that sound like, I just can't put my finger on it.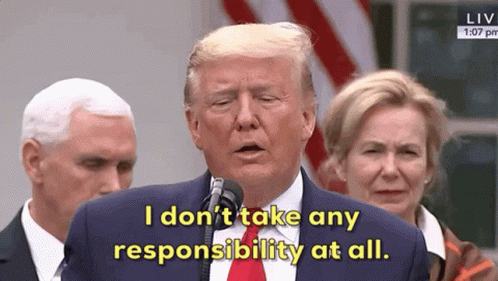 Chuck did a big ol Snowflake justification to make sure that he and his fellow precious delicate ones don't get their thin skins scraped by tough words from people who aren't as selfish and care about their community. "The idea here is that any time you make a choice to be vaccinated it's a very personal decision," said Winder. "It's not something that you should ever take lightly, and it should be a personal choice." It's ironic that Chuck said that, because he's vaccinated. It's kind of his job to encourage his constituents to do the same, not push the empty talking points. But hey, because Idaho.
What could possibly go wrong, asked Sturgis#GetVaccinated https://t.co/UIaKFW867k

— Tara Dublin 🇺🇦🌻 (@taradublinrocks) March 11, 2022
Meanwhile, there are thankfully actual Democrats in Idaho who oppose the bill.  They say it creates "special protections" for one group of people and imposes additional regulations on businesses, which is especially problematic for small businesses. They also said it allows discrimination against those who are vaccinated and doesn't protect vulnerable people who need to know, for example, if an in-home caregiver is vaccinated against coronavirus.
MELISSA LOU LYNCH, 62, of Eagle, Idaho, died of COVID on Jan. 12, 2022.

"Melissa loved the mountains and streams in Montana, but her heart resides in the Great Smoky Mountains of Tennessee. She will be dearly missed by all who came across her."https://t.co/1nj9qYtX6S pic.twitter.com/uiXM1UuDOE

— FacesOfCOVID (@FacesOfCOVID) March 6, 2022
But don't think Idaho is going to quit being a landlocked Florida, oh no. They don't just deny science out there in Coeur d'Adolf, they also don't support the LGBTQ community. Sorry, I should've prepared you for that shocker. But I figured you're smart enough to know that they don't care about trans kids living a free and authentically happy life, because Republicans exist to kill all of the beauty and joy in the world. Because Idaho.
Idaho's house just passed HB 675.

It passed by a vote of 55-13.

It would make providing gender affirming care to trans teens a felony with a life sentence..

Worse… it makes leaving the state with your trans teen to move elsewhere and provide them with care a felony as well. pic.twitter.com/k3jX086h9a

— Erin, Trail Mom (@ErinInTheMorn) March 8, 2022