[COMMENTARY] Because Florida, The State's Top Democrat is Acting Like a Republican
How do you solve a problem like Florida's Agriculture Commissioner Nikki Fried?
On the one hand, she's the lone statewide elected Democrat in Florida, the state widely known for being a Republican swamp filled with alligators, cocaine, sex traffickers, and dubious judicial appointments, and she's challenging Gov. Ron "Transmitting My Homophobia All the Way From Narnia" DeSantis. On the other hand, she's the LONE STATEWIDE ELECTED DEMOCRAT IN FLORIDA, which means the local water supply has clearly tainted decision-making parts of her brain.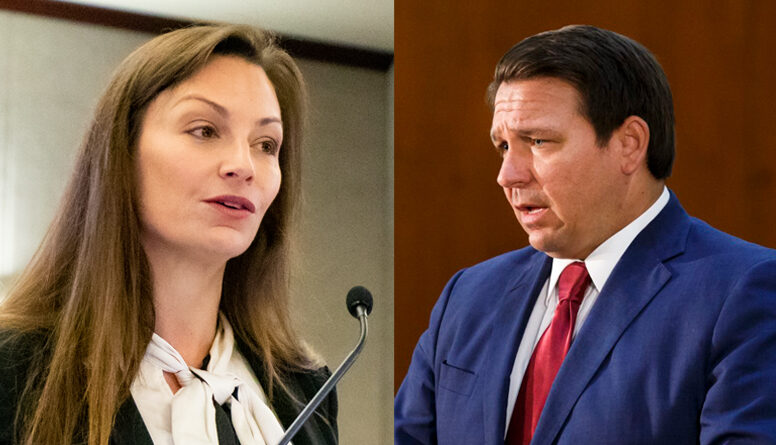 Nikki is an advocate for legalized weed (that's another for the Plus column) but then she got all Florida about the end of the travel mask mandates. That's one for the Minus column, Nikki!
Peace out to the TSA mask mandate, but also peace and respect to others, whether wearing a mask or not. pic.twitter.com/rqT9xPRsq6

— Nikki Fried (@NikkiFried) April 20, 2022
Nikki also leans very Florida when it comes to the "but muh guns" issue. So she's suing President Joe Biden to try to block a federal rule that prohibits medical marijuana users from buying guns or maintaining concealed-carry permits. Nikki could try to go the less hostile route by getting other Florida Democrats like Val Demings to write legislation giving the states more power to govern over their marijuana laws, kinda like how the GOP wants to do with abortion. But they could use that power for good! It works if you work it, Nikki. She's not very good at listening tho.
No mask stunt and suing the Biden admin.
You had a shot.
Now you are screwing this up!@NikkiFried

— Agolf Twitler Slayer (@bblock29) April 20, 2022
"Medical marijuana is legal. Guns are legal. This is all about people's rights," Fried said in a statement. "And I don't care who I have to sue to fight for their freedom." Not even her own party's leader, because Florida.
It's almost like Nikki doesn't want people in Florida to know she's a Democrat

— Tara Dublin 🇺🇦🌻 (@taradublinrocks) April 20, 2022