[COMMENTARY] Ali Alexander Cooperated With the Jan 6th Select Committee. Now He's Calling the Capitol Riot a 'Deep State Psyop'
The right-wing MAGA conspiracy to rewrite the events of January 6, 2021, and reframe it as a "rally" instead of a "dangerous violent domestic terrorist attack on democracy" has given us plenty of wtf moments already (Sean Hannity texting about stopping Trump was just one). Now one of the planners who worked closely with members of Trump's family and staff is boldly pushing a new conspiracy despite already giving the Committee tons of evidence and testimony.
Ali Alexander received a subpoena from the Committee in early October, and at the time displayed a whole lot of Trumpy bravado at the mere thought of complying. But then Alexander found out what could happen to a person who ignores a Congressional subpoena- if it's sent to someone who didn't actually work in the Trump White House or in Congress, that is–and he decided to avoid prison by sitting down with them. And not only that, Alexander gave the Committee thousands of texts he shared with other planners of the Stop the Steal rally along with his testimony. So how could he possibly say anything about January 6th other than what it was?
Shockingly, Alexander is really great at ignoring the truth to tell the Trumpers what they want to hear. According to a new report at Right Wing Watch, Alexander joined "The Pete Santilli Show" (nope, I've never heard of him either, Dear Reader, but we don't really have to care) last Thursday to peddle the conspiracy theory concocted by right-wing activists that the Capitol insurrection was the product of "agent provocateurs," who in Alexander's version, were conducting a "psychological operation".
How's your friend Ali Abdul-Razaq Akbar? I mean Ali Alexander.

— Hoodlum 🇺🇸 (@NotHoodlum) January 18, 2022
Santilli, whose show has apparently become a stomping ground for conspiracy theorists and the hard right of the Republican Party (again, you still don't have to care), began the interview by introducing Alexander as "a skilled internet operative … in the crosshairs of the Deep State." He conveniently left out the part where Ali complied, of course. That would ruin all of the propaganda and gaslighting fun!
Ali Alexander, one of the main organizers of Stop the Steal who went into hiding after the insurrection, was at Trump's rally Saturday.

He recently spoke to the House select committee investigating January 6.https://t.co/lopRalpLx3 pic.twitter.com/V4xvAxNVGx

— Donie O'Sullivan (@donie) January 18, 2022
"Do you think they reverse-engineered this conspiracy charge that [they] are now going to bring down upon a whole bunch of people?" Santilli asked.
"They reverse-engineered this as soon as we decided that we were going to, in fact, go to Washington, D.C., on January 6th," Alexander said.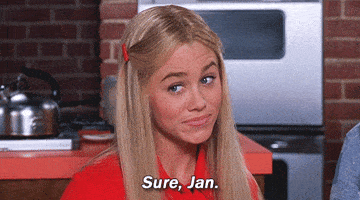 Alexander then went off the deep end saying the Deep State can be identified by their…lanyards. Alexander explained this alleged conspiracy, which you can read at Right Wing Watch because it would make my brain cry to rewrite it all out here.
This is terrifying, Trumpism is now an official thing. I'm glad Google is recognizing Trumpism as a cult but Ali Alexander is not an Activist and should not be labeled as such, he's a domestic terrorist. Full Stop.
Do your thing Twitter, let's make @Google change his title. pic.twitter.com/if1P12Em1A

— 💙🦅 Anis Jerbi 🦅💙 (@ArtistAJ17) January 18, 2022
Ali Alexander already gave up all of the goods to the House Select Committee, so this is some pretty cheap red meat to throw to the MAGA masses. But remember, there's no such thing as a Trumper who can't twist something into a conspiracy pretzel instead of just living in reality.
Ali Alexander, the Stop the Steal organizer, appears to be at the Trump rally in Florence, AZ. pic.twitter.com/iFIfFWy7Qu

— Elizabeth Landers (@ElizLanders) January 15, 2022