Captiol Rioter Awaiting Sentencing Dies By Suicide
As the first January 6th trial begins for one of the more than 700 Capitol rioters who have been charged, another man awaiting sentencing for his role in the insurrection has taken his own life.
Matthew Perna had pleaded guilty in December to entering and remaining in a restricted building or grounds; obstruction of an official proceeding and its aiding and abetting; disorderly and disruptive conduct on a restricted building or grounds; and disorderly conduct in a Capitol building. Investigators told Pennsylvania TV station WKBN that Perna died by suicide on February 25th, the same day he was indicted on the accusations against him. He faced a maximum sentence of 20 years and a fine of $250,000 on the felony charge and additional potential penalties on the misdemeanor offenses.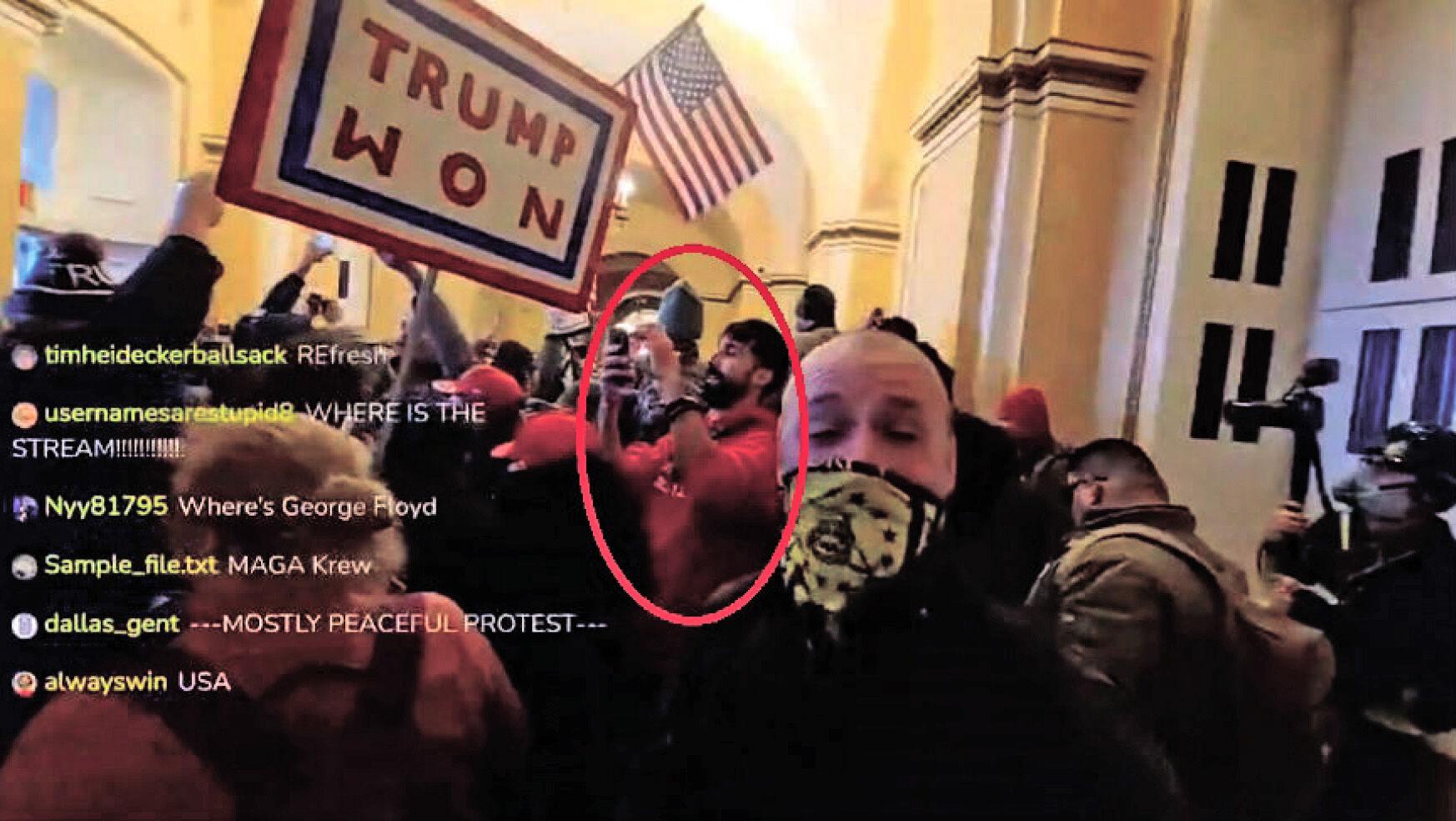 Federal prosecutors said Perna broke into the Capitol through a U.S. Senate entry door after rioters breached barriers erected by law enforcement outside the complex. Perna remained inside the Senate wing lobby for about 20 minutes and posted videos of his actions to social media, including one that lasted for eight minutes, according to prosecutors. During one video, Perna's comments included, "It's not over, trust me." Perna later claimed that he was "pushed inside the Capitol building" by the rioting mob.
One of the Jan 6 defendants, Matthew Perna, died by suicide Friday. He pleaded to guilty to trespassing in Dec.

His sentencing was to be March 3, but he just learned he would be facing additional charges.

The cultists are exploiting his death to push their persecution narrative

— Christina_SC🌻🇺🇦The Constitution isn't christian (@cscnme) February 28, 2022
In an online obituary, the "indictment and subsequent persecution" Perna allegedly received are blamed for his death saying that "his community (which he loved), his country, and the justice system killed his spirit and his zest for life."
Here's a hot tip for you, Madge: innocent people don't take their own lives while awaiting trial because they know they're innocent. Just keep that in mind when it's your turn to testify, you seditious Quntrag #NeverForgetJanuary6th https://t.co/lg9r52IqVT

— Tara Dublin 🇺🇦🌻 (@taradublinrocks) February 28, 2022
The obituary (which is not credited to any specific author) says Perna died "of a broken heart" and explained why he traveled to Washington on January 6th:
He attended the rally on Jan. 6, 2021, to peacefully stand up for his beliefs. After learning that the FBI was looking for him, he immediately turned himself in. He entered the Capitol through a previously opened door (he did not break in as was reported). He didn't break, touch, or steal anything. He did not harm anyone, as he stayed within the velvet ropes taking pictures. For this act he has been persecuted by many members of his community, friends, relatives, and people who had never met him. Many people were quietly supportive, and Matt was truly grateful for them. The constant delays in hearings, and postponements dragged out for over a year. Because of this, Matt's heart broke and his spirit died. Matt did not have a hateful bone in his body. He embraced people of all races, income brackets, and beliefs, never once berating anyone for having different views.
Perna, like Ashli Babbitt before him, is now being portrayed by Trump supporters as a MAGA martyr.