Capitol Rioter Caught On Camera Wearing MAGA Hat Pleads For Leniency, Claims He's 'Not A Trump Supporter'
A man caught on camera during the January 6th insurrection at the Capitol is now pleading for leniency by claiming he is not a Trump supporter.
Despite wearing the very distinct red "Make America Great Again" baseball cap, Robert Reeder of Maryland claimed he should face a light punishment is because he's a 'registered Democrat' who is 'not a Trump supporter.' The defendant made those claims despite federal prosecutors previously telling the same judge that the defendant is on video chanting 'Fight for Trump!' while breaching the Capitol barriers.
Reeder pleaded guilty to Parading, Demonstrating, or Picketing in a Capitol Building. That count, according to a written plea agreement, carries a maximum sentence of six months of imprisonment and a fine of not more than $5,000. Reeder's charging documents allege that he also told police officers "You need to retreat!" during the Jan. 6 incursion.
PRISON for Jan 6 defendants so far…

Paul Hodgkins (inside Senate chamber, guilty plea to felony) – 8 months, hasn't reported yet

Karl Dresch (misdemeanor plea)- time served, 6 months jail

RECOMMENDATION – Robert Reeder (misdemeanor plea) feds seek 2 months, TBD from judge

— Scott MacFarlane (@MacFarlaneNews) August 10, 2021
"Mr. Reeder is not politically active, is not and has never been a member of any right-wing or anti-government or extremist group and has, unfortunately, been publicly grouped with many others whose views he abhors. Mr. Reeder is a registered Democrat, and was not a Trump supporter, although he did like the patriotic spirit that he believed that President Trump was trying to instill in Americans," defense attorney Robert C. Bonsib wrote in a sentencing memo.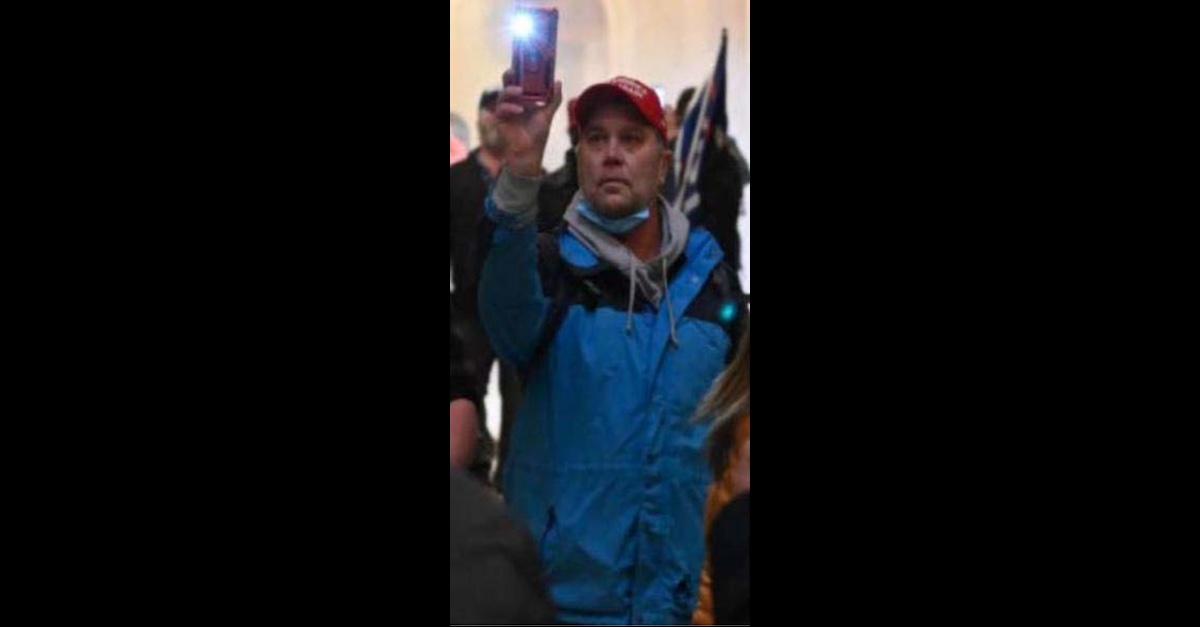 According to his lawyer, "Reeder's conduct was individual and significantly and substantially different from many others in the "crowd." He did not engage in "forced entry," did not participate in "breaking windows and assaulting members of law enforcement" and was not one who "encouraged and assisted those acts to gain entry into the US Capitol."
"The Defendant was not an innocent and unlucky tourist," federal prosecutors concluded. "[H]e was an active participant in criminal behavior against a sitting branch of government."
Here's how Robert Reeder changed the topic when the FBI asked him why he said, on his own video, that he had done battle with the police. h/t @alanfeuer
for liberating the 140 page transcript. https://t.co/xrjUYNsKYO pic.twitter.com/dSBL0ovGcM

— emptywheel (@emptywheel) August 12, 2021
Reeder's sentencing hearing is scheduled for Aug. 18.