'Call it Papa Putin's': Papa John's Facing Backlash After Franchisee Refuses to Close Russian Stores
Pizza chain Papa John's is facing heavy criticism on social media after an American franchise operator in Russia refused to close 190 stores, even after the company said it would suspend all corporate operations there following Moscow's invasion of Ukraine.
The operator, Christopher Wynne, told The New York Times he won't close the pizza shops controlled by his company, but mostly owned by Russians. The 190 stores make up the vast majority of Russia's Papa John's locations.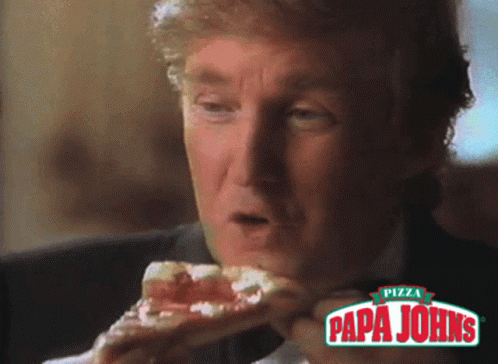 Papa John's followed other high-profile companies operating in Russia in suspending operations there last week. McDonald's, PepsiCo, and Coca-Cola announced they would be ceasing all business there. On March 9th, Papa John's announced it had "suspended all corporate operations in Russia. It has ceased all operational, marketing, and business support to, and engagement with, the Russian market." The company also tried to distance itself from independent franchise operators like Wynne in a company statement: "Papa John's International is not currently receiving any royalties from these franchised stores in Russia. Papa John's International does not own or operate any restaurants in Russia," the company's statement said.
I will henceforth call Papa John's – Papa Putin's.

— WithoutMalice🍁 (@WithForethought) March 9, 2022
Papa John's has been plagued by other controversies in the past, such as in 2018, when founder John Schnatter resigned as chairman of the company after he used a racial slur while on a conference call. Schnatter admitted at the time that he used "inappropriate and hurtful language." Schnatter had also caused problems for the company in 2012, when he said publicly he would have to cut employees' salaries to pay for Obamacare. He later attempted to walk back those comments as well.
As for Christopher Wynne, he seems resolved in his decision regardless of Papa John's stance. "Papa John's is worried about the corporate and political winds that, on a day-to-day basis, I cannot focus on," he said. "The best thing I can do as an individual is show compassion for the people, my employees, franchisees, and customers without judging them because of the politicians in power," Wynne, a Colorado native, told the New York Times. "The vast majority of Russian people are very clearheaded and understand the dark gravity of the situation they're in," he said. "And, at the end of the day, they appreciate a good pizza," Wynne added.
Good morning and Happy Hump Day to everyone except for Papa John's and other companies that refuse to stop doing business in Russia.

They have shitty pizza anyway.

— BrooklynDad_Defiant! (@mmpadellan) March 16, 2022
With Wynne refusing to close his Papa John's stores, criticism of the brand was swift and often brutal.
Papa John's is still selling their warm Shit Circles in Russia because Patriots.

— John Ales AF (@IAmJohnAles) March 16, 2022
Papa John's® was the worst pizza on Earth even before they decided to keep selling their hot garbage in Russia.

— The USA Singers (@TheUSASingers) March 16, 2022
Papa John's leaving their Russia locations open for business may be the last straw that gets someone to off Vladimir Putin

— connectpoliticditto. (@cpoliticditto) March 16, 2022
I guess Papa John's is keeping their locations open in Russia because nobody will eat that crap in the States.

— Andy "Vaxxed & Masked" Smith💉💉💉😷 (@butterwise) March 16, 2022