CA Governor Newsom Signs Law to Make Abortions Cheaper
On the same day the Republican Governor of Idaho signed a new and restrictive Texas-style abortion bill into law, California's Democratic Governor made it even easier for pregnant people to afford an abortion in his state.
Gov. Gavin Newsom, who had already appropriated the basis for the Texas abortion law to apply them to stricter gun control laws in his state, signed the new law on Tuesday to make abortions cheaper for people on private insurance plans, the first of more than a dozen bills the state's Democratic leaders plan to pass this year to prepare for a potential U.S. Supreme Court ruling that could overturn Roe v. Wade.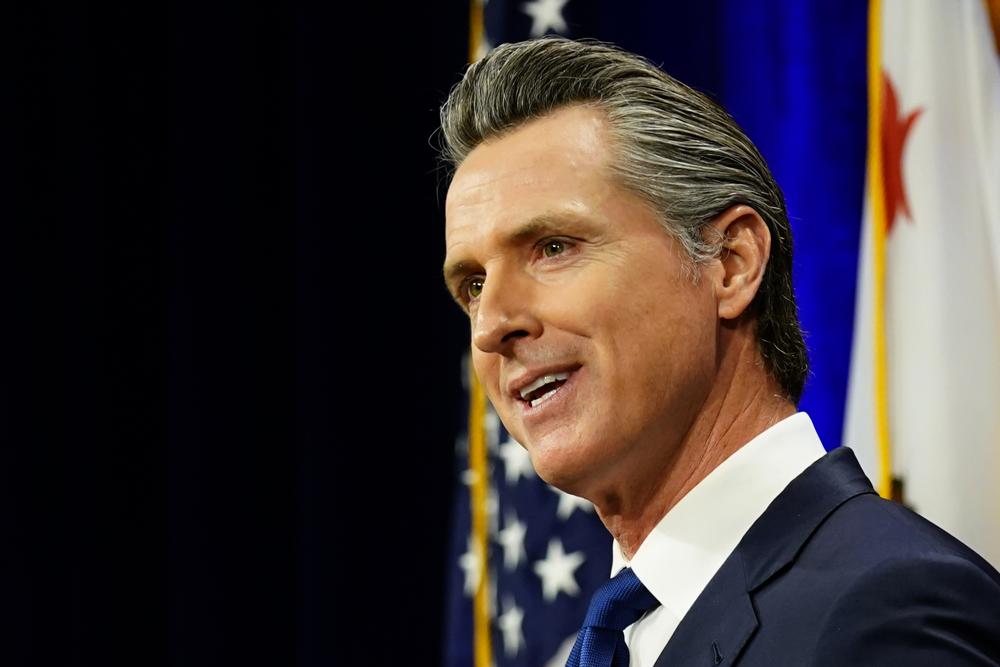 Newsom's actions follow a trend that's been moving south along the West Coast. Last week, Democratic Washington Gov. Jay Inslee signed a law aimed at banning legal action against people who aid or receive an abortion, a measure responding to the Texas law that lets people sue abortion providers or those who assist them. Oregon lawmakers have also included $15 million in their state budget to help pay for people to travel to the state to get abortions.
I'm extremely disappointed to see our neighbors in Idaho undermine access to abortion and jeopardize women's health and autonomy. Let me be clear: Abortion is health care, and Oregon will continue to be a safe, legal place for people seeking abortions and reproductive care.

— Governor Kate Brown (@OregonGovBrown) March 15, 2022
California has a similar bill to Oregon's, one of 14 proposals aimed at expanding and protecting access to abortion in the nation's most populous state. The bills were inspired by a report from the Future of Abortion Council, a group Gov. Newsom created last year to advise him about how to respond if Roe v. Wade is overturned.
Dear @GavinNewsom, you've just made CA even safer for women by passing SB 245, the Abortion Accessibility Act. I, along with millions of other women, thank you! @ProChoiceCA

— Mrs.PicklesPantry (@Mrspickls) March 23, 2022
California already requires health insurance companies to cover abortions. But insurers often charge things like co-pays and deductibles that can add an average of $543 to the cost of medication abortion and $887 to the cost of a procedural abortion, according to an analysis by the California Health Benefits Review Program. The law Gov. Newsom signed on Tuesday eliminates those fees. While the law will make abortions cheaper, it will also slightly increase monthly premiums for patients and their employers. But the savings from eliminating the fees will be greater than the increased premiums, according to the Review Program's analysis.
In the face of nationwide attacks on reproductive rights, CA has taken action to improve access to reproductive care by removing costly barriers. Thankful to @SenGonzalez_33 & @CaWomensCaucus for working to ensure all pregnant people are able to access the healthcare they need. https://t.co/iIKXZbLJqj

— Jennifer Siebel Newsom (@JenSiebelNewsom) March 23, 2022
The U.S. Supreme Court is expected to decide this summer whether to uphold a law in Mississippi that bans abortions after 15 weeks of pregnancy. During a public hearing on the case last year, a majority of justices indicated they were willing to uphold the law and even overturn Roe v. Wade.