[BREAKING] Shooter In Custody After Rampage Leaves Multiple People Dead At Buffalo Supermarket
At least 10 people were killed Saturday afternoon in a shooting at a supermarket in Buffalo, New York, law enforcement officials told The Associated Press. The two officials were not permitted to speak publicly on the matter and did so on the condition of anonymity.
Details on the number of additional people shot at the Tops Friendly Market and their conditions weren't immediately available. Buffalo police said earlier Saturday afternoon that the alleged shooter, who was not identified, was in custody.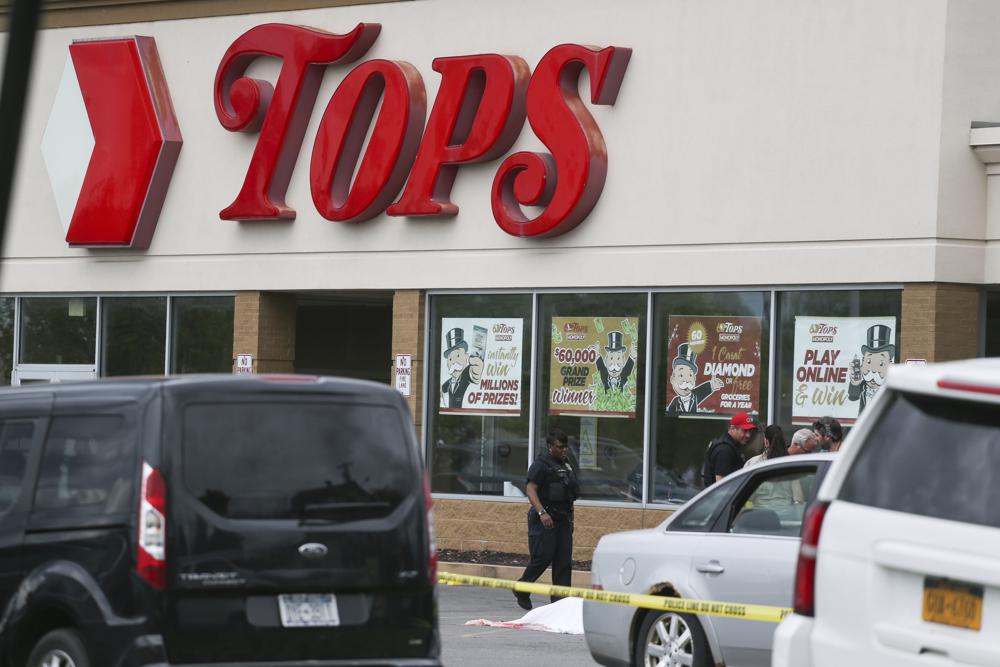 The gunman entered the supermarket with a rifle and opened fire, one of the officials said. Investigators believe the man may have been livestreaming the shooting and were looking into whether he had posted a manifesto online, the official said. The supermarket is in a predominately Black neighborhood, about 3 miles north of downtown Buffalo. The surrounding area is primarily residential, with a Family Dollar store and fire station near the store.
Twitter users identified him as a white supremacist based on the "White Replacement Theory" used in his manifesto.
NEW: A mass shooter in Buffalo, NY who killed at least 10 people had posted a manifesto online espousing the White Replacement Theory, per @BNONews.

White Replacement Theory has been long promoted and championed by Tucker Carlson on Fox News.pic.twitter.com/LaO82WpzfH

— Brian Tyler Cohen (@briantylercohen) May 14, 2022
Witnesses reported the gunman was wearing military-style clothing and body armor, one of the officials said. They described him as a white male in his late teens or early twenties sporting full camo, a black helmet, and what appeared to be a rifle. Police tackled the shooter in the parking lot, witnesses said.
Now 10 dead and three wounded. A Buffalo police officer said, "It's like walking onto a horror movie, but everything is real. It is armageddon-like. It is so overwhelming." He also said one of the victims killed is a retired officer. https://t.co/8u3pOavRPw

— Shannon Watts (@shannonrwatts) May 14, 2022
Media reports suggest the shooter was only 18 and carried an AR-15. Police officials did not immediately respond to messages from the AP seeking comment and confirmation.
A grocery store
A movie theater
A kindergarten
A middle school
A high school
A mall
A temple
A mosque
A nightclub
A concert
A clinic
A subway car

Where can Americans feel safe from gun violence? 🤬#GunReformNow https://t.co/wKF9TlXHdb

— Tara Dublin 🇺🇦🌻 (@taradublinrocks) May 14, 2022
[This is a developing story, please check back for updates]