Blue States Seek Protection For Abortion Patients Traveling From Red States [VIDEO]
Governors in Blue states where abortion will remain legal are looking for ways to protect any patients who travel there for the procedure and the providers who help them from being prosecuted by their home states.
The Democratic governors of Colorado and North Carolina issued executive orders on Wednesday to protect abortion providers and patients from extradition to states that have banned the practice. Abortions are legal in North Carolina until fetal viability or in certain medical emergencies, making the state an outlier in the Southeast. The governors of Rhode Island and Maine also signed executive orders late Tuesday, stating that they will not cooperate with other states' investigations into people who seek abortions or health care providers that perform them.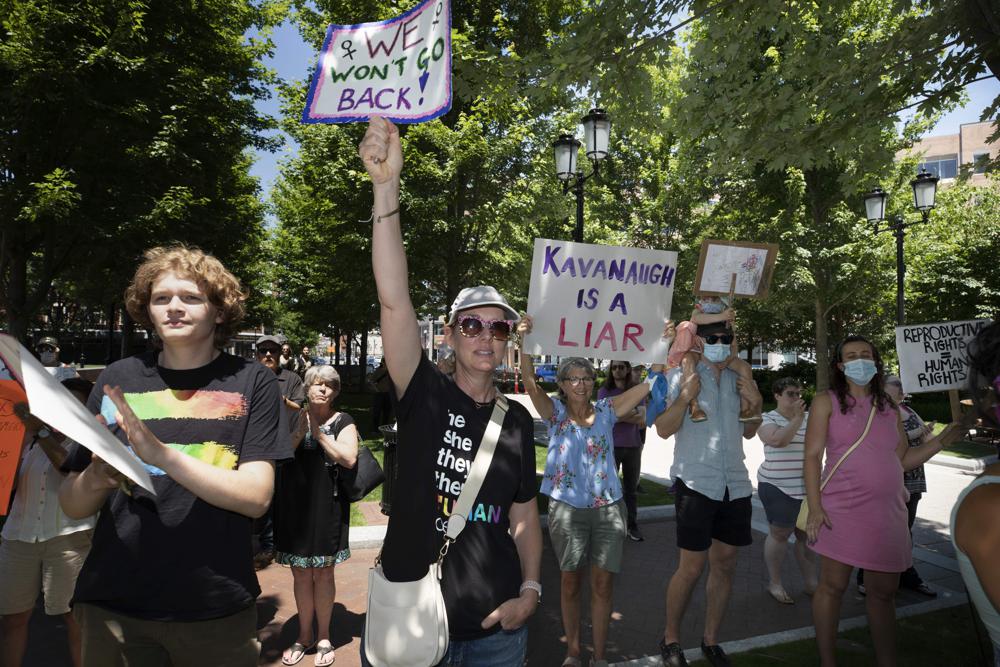 Democratic officials are specifically worried thanks to the Texas law adopted last year to ban abortions after fetal cardiac activity can be detected. The law lets any person other than a government official or employee sue anyone who performs an abortion or "knowingly engages in conduct that aids or abets" obtaining one.
Where's the campaign to donate miles for women who need to travel to abortion sanctuary states like California? I'm ready to donate miles.

— Randi Mayem Singer (@rmayemsinger) June 24, 2022
Rhode Island Democratic Gov. Dan McKee said women should be trusted with their own health care decisions, and Democratic Lt. Gov. Sabina Matos said Rhode Island must do all it can to protect access to reproductive health care as "other states attack the fundamental right to choose." Maine Democratic Gov. Janet Mills said she will "stand in the way of any effort to undermine, rollback, or outright eliminate the right to safe and legal abortion in Maine."
Gov. Newsom and California Dems are stepping up to make sure abortion rights are legal and secure and are welcoming women from other states who need abortion services to come w/out fear.

California hoped for the best but planned for the worst because sanctuary states are needed. pic.twitter.com/3s6ADpfyEc

— Christopher 🇺🇸 Is Pro-Choice (@cwebbonline) June 25, 2022
The governors of Oregon, Washington, and California have formed an alliance resulting in a "West Coast Sanctuary Zone" for anyone seeking abortions or other reproductive care now outlawed in at least 26 states.
GOP never hesitated to withhold federal funding to states over immigration – sanctuary cities, well, let's withhold federal 💵 to any state that bans abortion.

Also, let's set up a website to send FDA-approved abortion pills to women who need them like we did with COVID tests.

— Kurt Bardella (@kurtbardella) June 24, 2022
"This order will help protect North Carolina doctors and nurses and their patients from cruel right-wing criminal laws passed by other states," Gov. Roy Cooper said in announcing the order.