'Before Joe Biden Tries to Ban It': Greene's Ghastly Gun Giveaway
After a spate of deadly shootings in recent weeks, President Joe Biden unveiled three executive orders on Thursday that aim to tackle the "epidemic" of gun violence. The orders include more stringent regulations on "ghost guns" and pistol-stabilizing braces, as well as so-called red flag laws to prevent people in crisis from obtaining weapons. Gun safety advocates like Fred Guttenberg and Shannon Watts responded with gratitude for the President's compassionate take on gun reform.
But the President's opponents aren't letting this one go. Despite the rise in gun violence in America, pro-gun activists aren't taking the new regulations lying down. Now one very vocal gun owner in Congress is using their platforms to not only promote the use of automatic weapons, but she's also giving one away in what seems to be a not entirely legal Twitter contest.
Marjorie Taylor Greene (Q-GA) doesn't serve on any Committees and can't write any proposed legislation, so she uses her time to create attention-grabbing tweets. This tactic, unfortunately, works very well, as Greene has managed to fundraise a whopping $3.2 million for her re-election campaign. Greene's latest attention grab could come with deadly consequences, however, as she's sponsoring a "raffle" to "win" a weapon designed to kill.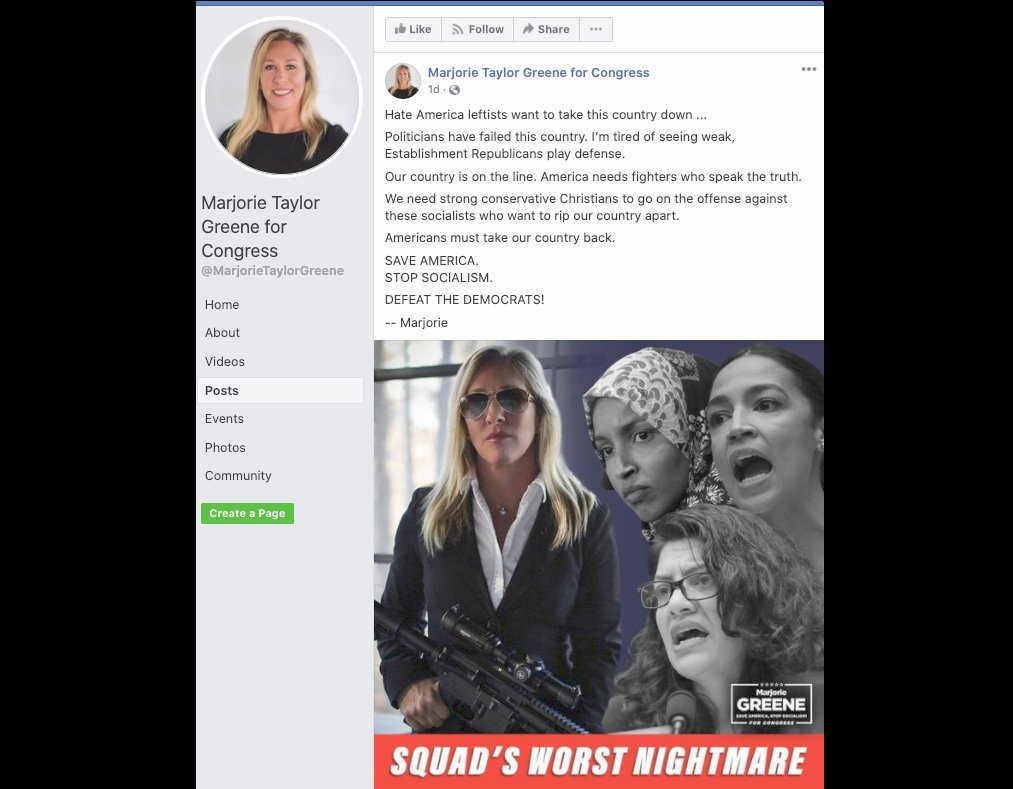 "My gun giveaway ends soon!" she tweeted. "Be sure to enter to win it … before Joe Biden tries to ban it!"
The raffle, first announced last month, offers the prize of a Q honey badger pistol, which is described as having a retail value of $2,860.
"This is the same type of gun that TRIGGERS the Fake News Media and Democrats all across the country," reads the giveaway web page, which includes a photo of the congresswoman smiling with the pistol in hand.
KeWL PiC MaRjOriE pic.twitter.com/yQUKPRIO14

— PatriotTakes 🇺🇸 (@patriottakes) April 8, 2021
The honey badger pistol has previously been targeted for tightened regulation by the ATF, provoking the ire of gun advocates. In August last year, the ATF sent a cease and desist letter to Q, the company that manufactures the firearm.
Marjorie Taylor Greene and Lauren Boebert glorifying the possession of guns is a slap in the face to everyone who has been a victim of gun violence. #GunControlNow

— mommytlc 💙🌊🌊💙 (@mommytlc) April 6, 2021
More than 100 mass shootings have taken place in the United States so far this year, according to the Gun Violence Archive. On Thursday, a gunman killed one person and injured several more at a business in Bryan, Texas.