Alabama Wants to Use Roe Ruling As Permission to Block Essential Transgender Medication [VIDEO]
Just as LGBTQ advocates and others were afraid would happen, Alabama has seized on the U.S. Supreme Court's decision that states can prohibit abortion to argue that the state should also be able to ban gender-affirming medical treatments for transgender youths.
It's one of the first known instances in which a conservative state has tried to apply the abortion ruling to other realms less than a week after the ruling. The state is asking a federal appeals court to lift an injunction and let it enforce an Alabama law that would make it a felony to give puberty blockers or hormones to transgender minors to help affirm their gender identity.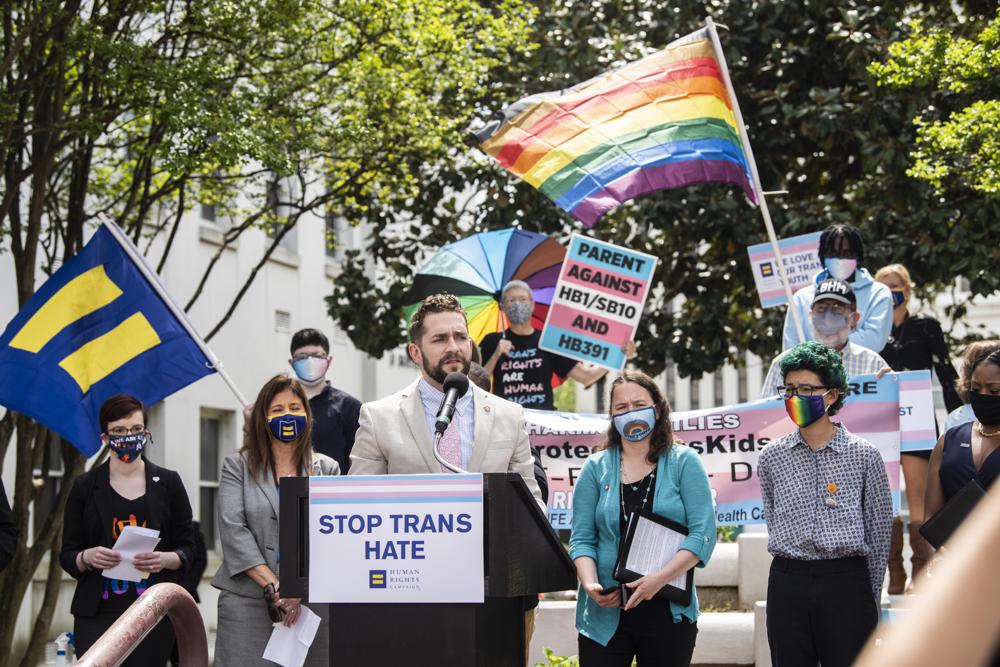 In its historic ruling last Friday, the U.S. Supreme Court said terminating a pregnancy is not a fundamental constitutional right because abortion is not mentioned in the Constitution and is not "deeply rooted in this nation's history and tradition." Critics have expressed fear that the legal reasoning behind the high court ruling could lead to a rollback of decisions involving such matters as gay marriage, birth control, and parental rights.
The drafter of the Mississippi bill that led to Roe Vs Wade being overturned is Robert Foster. Robert recently made headlines when calling for supporters of our LGBT family and friends to be executed, and when running for Governor banned a female reporter from entering his bus.

— Ethan Embry (@EmbryEthan) June 24, 2022
The Alabama attorney general's office filed a brief on Monday which argued similarly that gender transition treatments are not "deeply rooted in our history or traditions," and thus the state has the authority to ban them. Alabama contends such treatments are dangerous and experimental, a view disputed by medical organizations.
"If they put this bill through, we're going to lose kids."

David Fuller, a father of a transgender daughter, spoke out against Alabama's HB 1, a bill that would deny gender-affirming care. pic.twitter.com/RUypbpnuBj

— ACLU (@ACLU) April 8, 2021
Other states are also in step with Alabama. In the aftermath of the Supreme Court's so-called Dobbs decision, Republican Texas Attorney General Ken Paxton did not rule out defending a state law against gay sex if the GOP-controlled Legislature were to approve a new one. The previous one was struck down by the high court in 2003.
Thankfully, there are Democratic allies on the opposite side of the political spectrum. In Massachusetts, lawmakers are looking to increase state protections for gender-affirming care, in addition to abortion, in reaction to the Supreme Court ruling.
We told you how trans/lgbtq rights and abortion are linked!

Alabama has filed lawsuit to the 11th Circuit to allow its bill to medically detransition all transgender teens to go into effect.

It references the Dobbs decision overturning Roe 14 times.

We are in the SAME fight! https://t.co/uCUfDijaQB pic.twitter.com/rQtOR0YNND

— Erin Reed (@ErinInTheMorn) June 28, 2022